Simon Schrikker (Utrecht 1973) is a painter, muralist and sculptor that lives and works in Rotterdam, the Netherlands. He studied at the Minerva art academy, Groningen, the Royal Academy of Art in Gent (Belgium) and got his MFA at the Dutch Art Institute in Enschede.
The works of Simon Schrikker are a battle between form and content, between painted matter and painted image. His subjects have an apparent simplicity: he paints stray dogs, sharks, squids and recently rocky seascapes. But these images are not illustrations from a book on animal life or nature. For one thing, the images seem to struggle to emerge from the paint. In this sense, these paintings clearly identify themselves as paintings. The medium is part of the message. And since the animals that Simon paints are associated with several degrees of danger and fear, there is also a certain aggression in his images. This aggression returns in the painterly way the surface is treated. As a result of this dialectic, Simon's work flirts with expressive abstraction: the images arise from matter but immediately seem to disappear into it again, leaving the audience to unravel what it is they are looking at. This dialectic is the engine that propels Simon's work: what moves on the canvas is, ultimately, a painterly gesture.
Recently his working field extended from exclusively oil paintings on canvas to watercolor, sculptures and murals.
Schrikkers work can be found both in private and corporate collections in the Netherlands and abroad.
He's is currently represented by himself. For info on prices and work in commission, contact here
Also available works at Kunst Ambassade Rotterdam, Unruly Gallery Amsterdam and Stickit Publishers Utrecht

Some other galleries may also offer work. BUT do keep in mind the proceeds from these sales do NOT always reach the artist..

Bully's portrait, acrylic on canvas: 60x80 cm, 2023

Slush Puppy #2, 80x60 cm: acrylic on canvas, 2023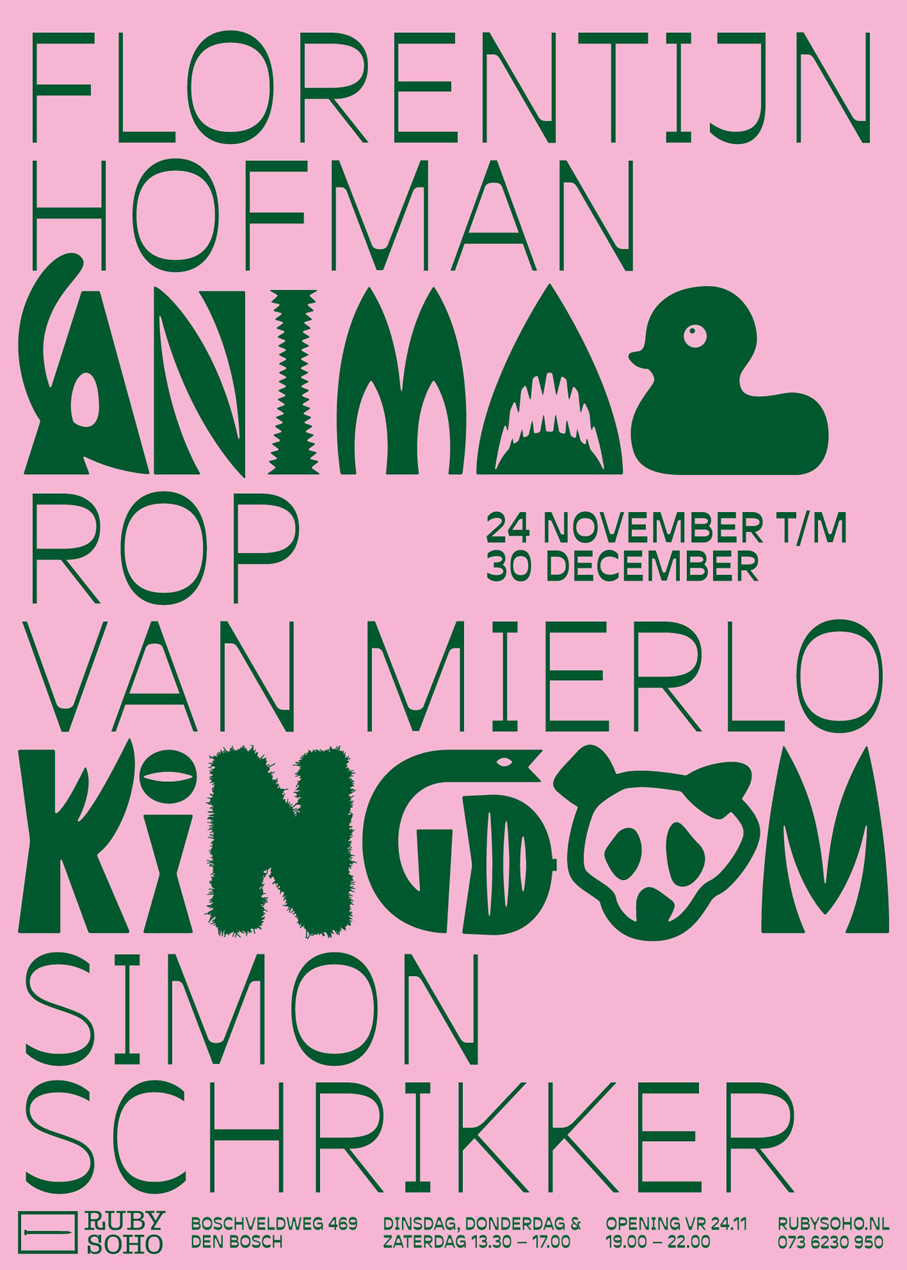 Sleeping Beauty, 54x76 cm: acrylic on mixed media, 2023

Octopus, ±40,36x36 cm, Aluminium: spraypaint, polyester, 2023

detail, photo: Ralph Roelse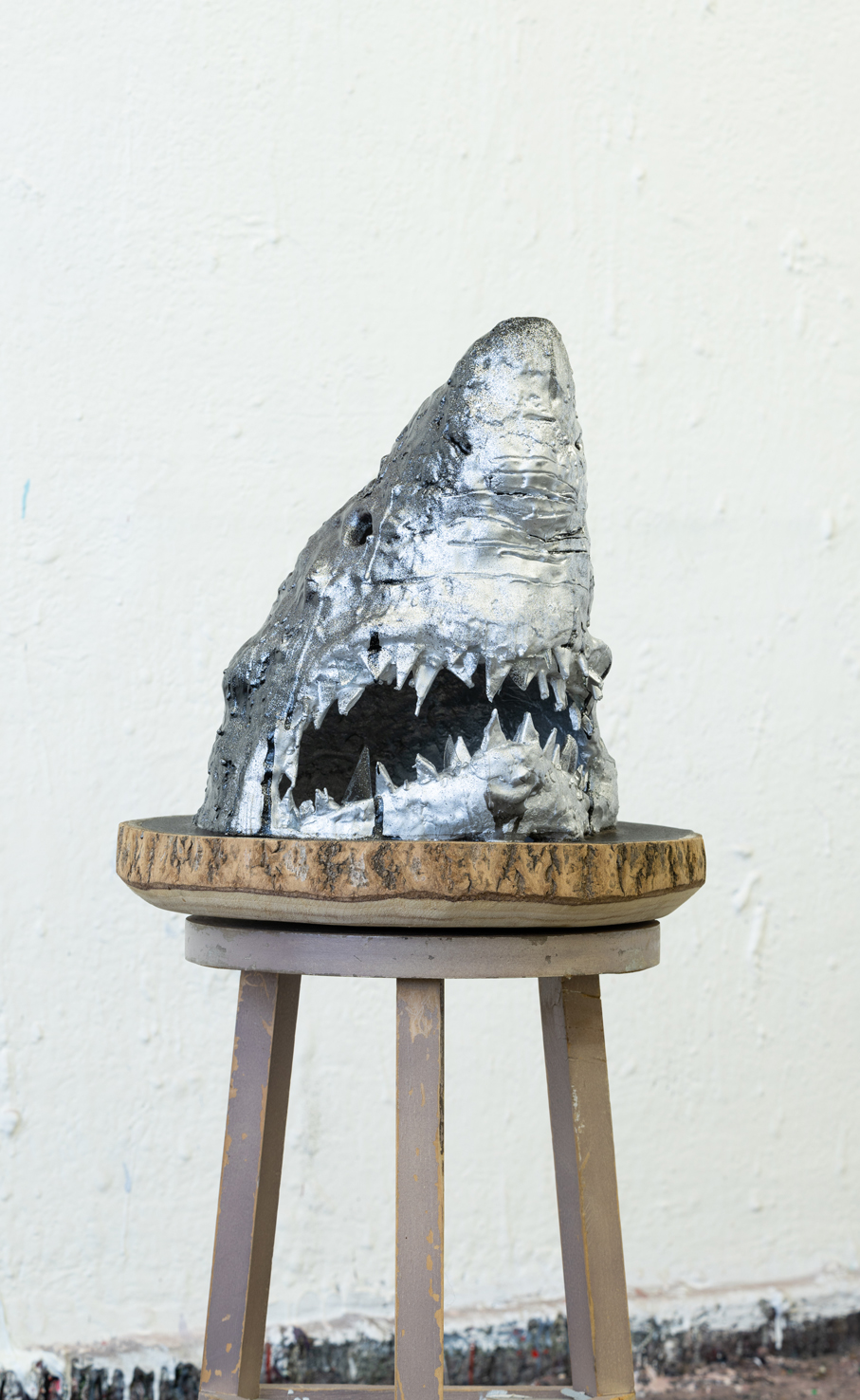 Bullet Head, 56x42x42 cm, aluminium: spray paint, polyester, wood, 2023

Droopy eyes, acrylic on canvas: 60x40 cm, 2023

Slush Puppy, acrylic on canvas: 60x40 cm, 2023

studio 2023: picture by Ralph Roelse

Dog Head, ±20x22x22 cm: bronze, gold & patina, 2023

Pink Moon Bully, acrylic on canvas: 50x35 cm, 2023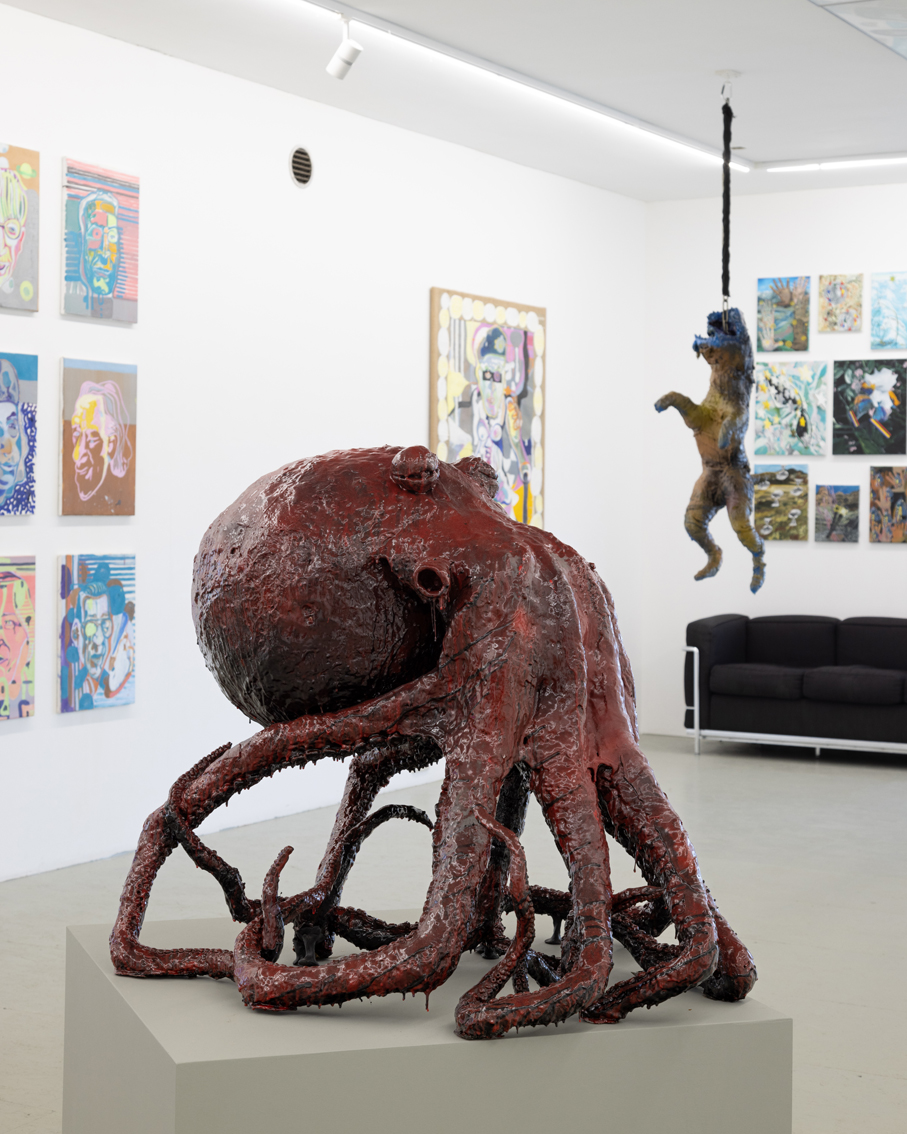 Liars, Diamonds & Dogs, group show: Galerie Larik, Utrecht 2023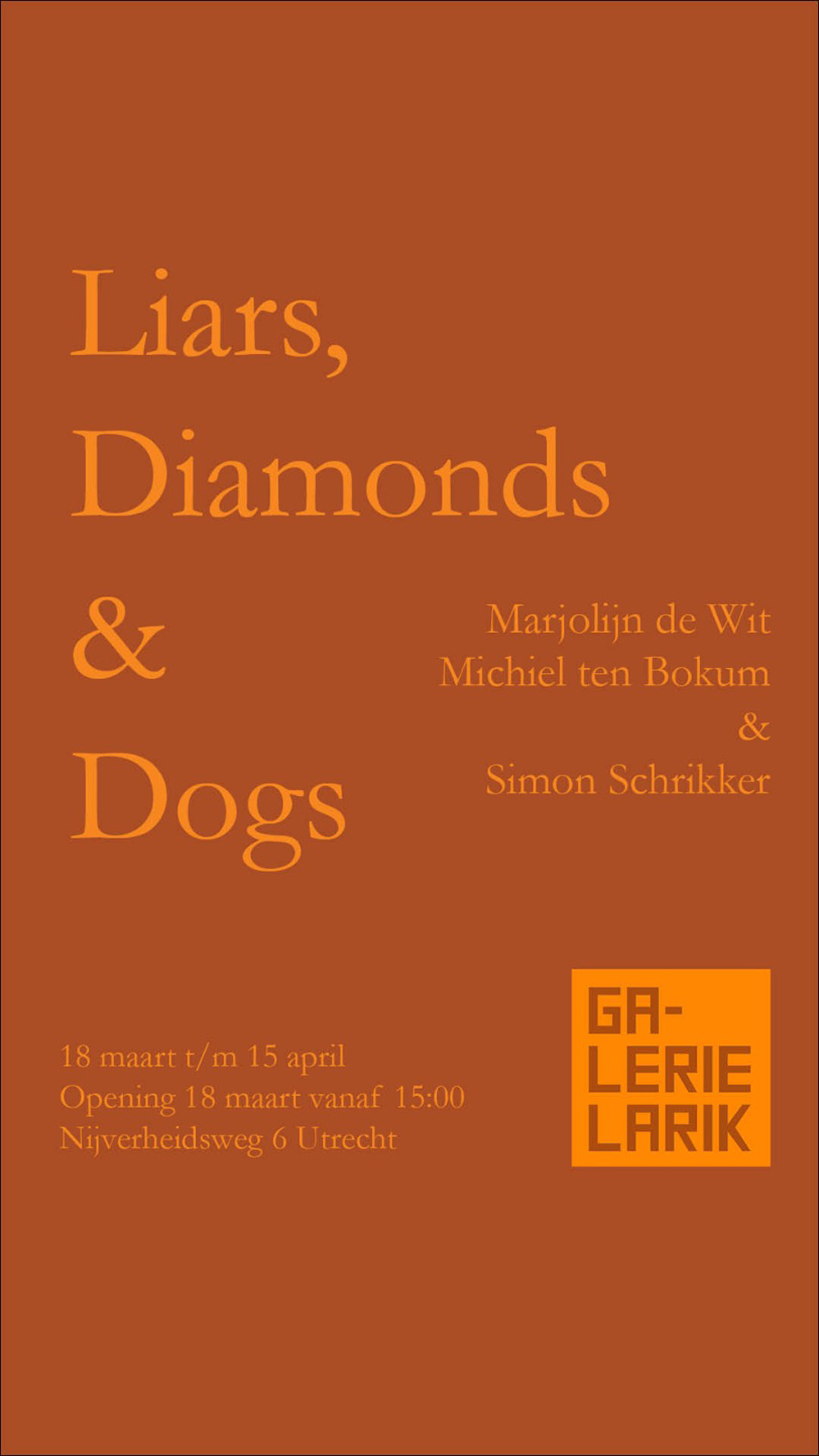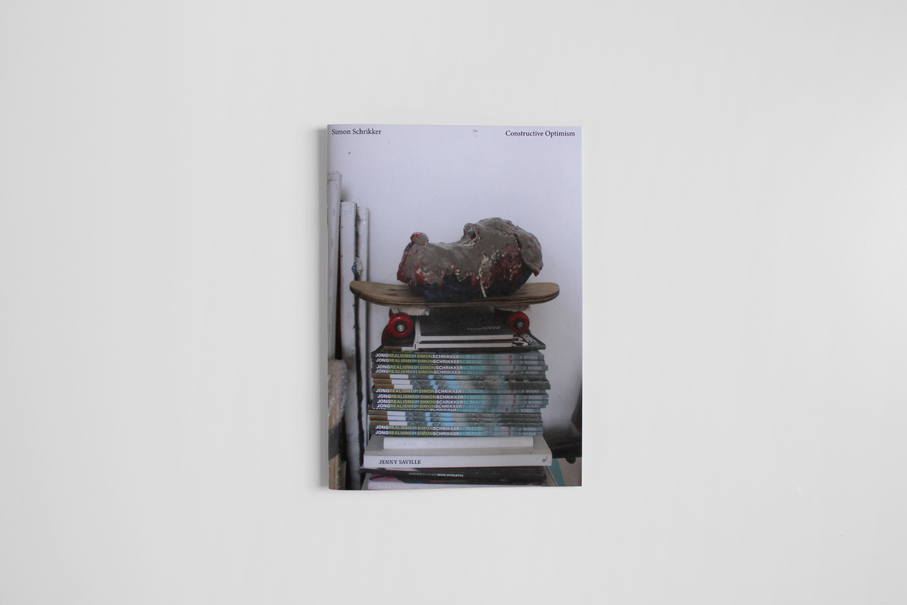 'Constructive Optimism', fanzine: published by Stickit, Utrecht 2022

edition of 100, 40 pages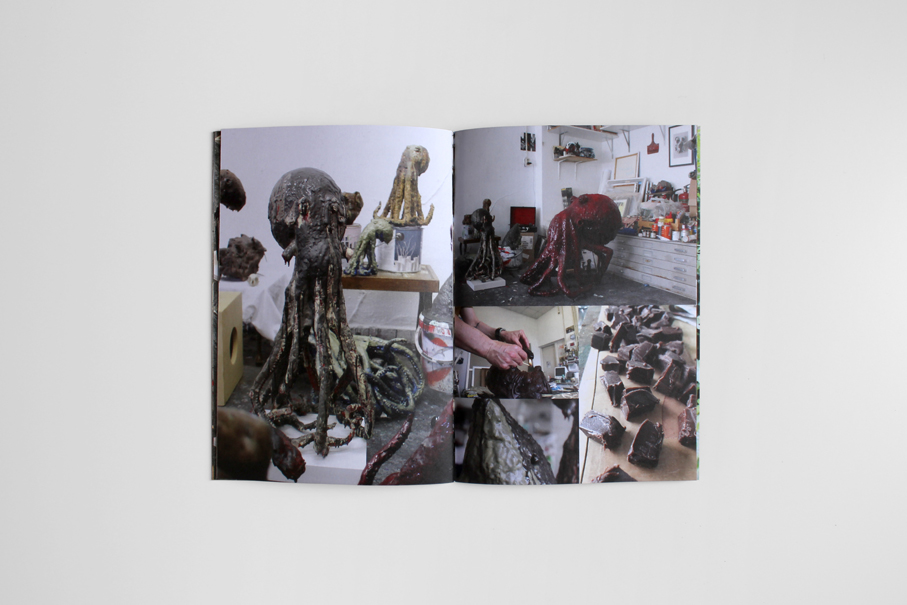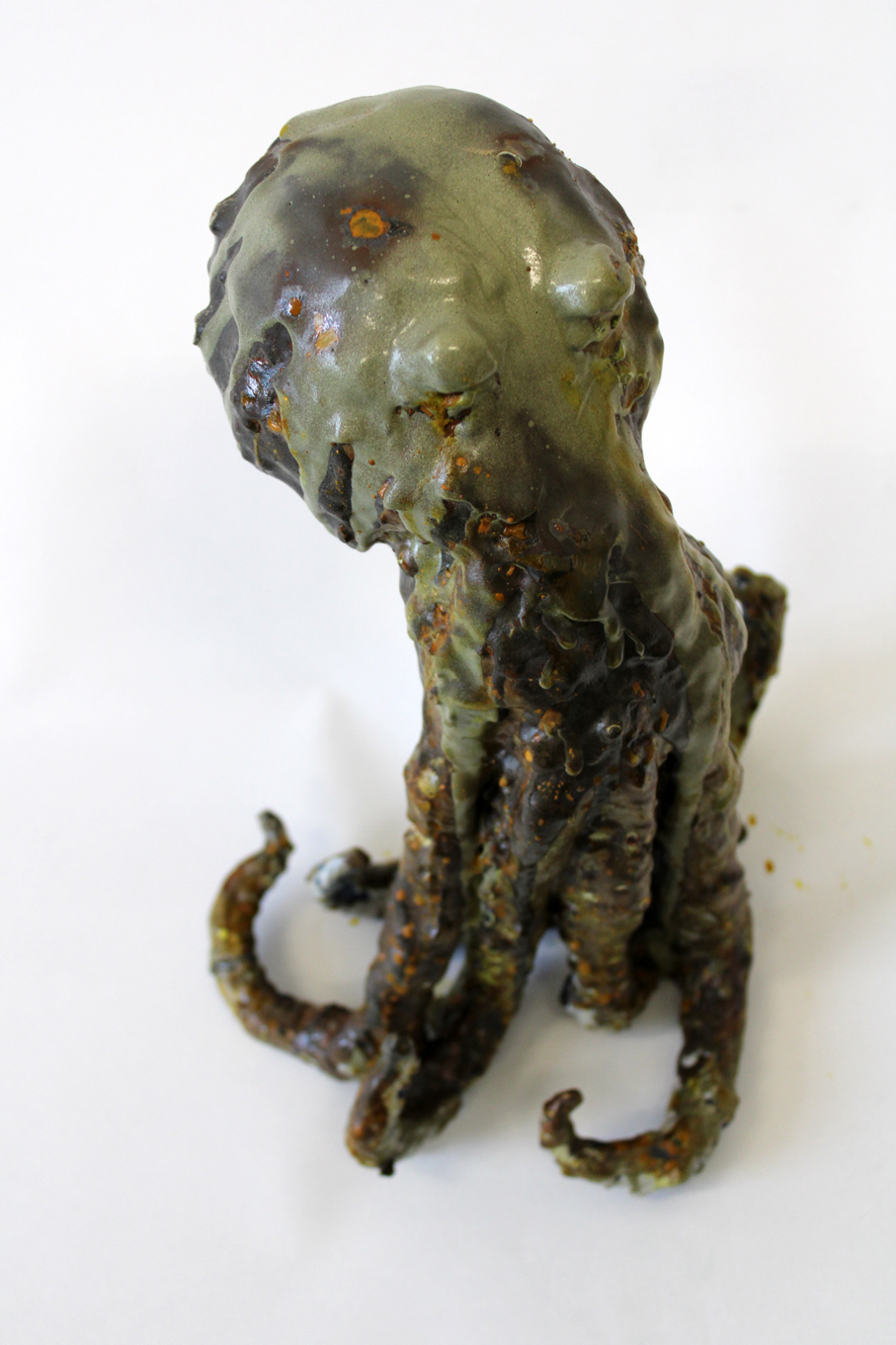 wax, polyester, color resin, : metal powder & ferric chloric 2022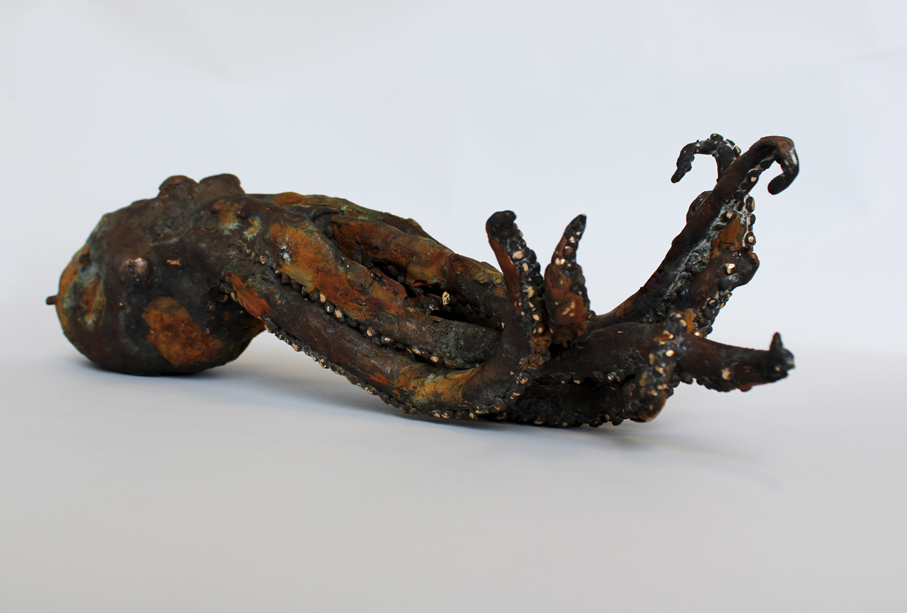 Octopus, bronze ±50x15x15 cm: 2021 Collection Drents Museum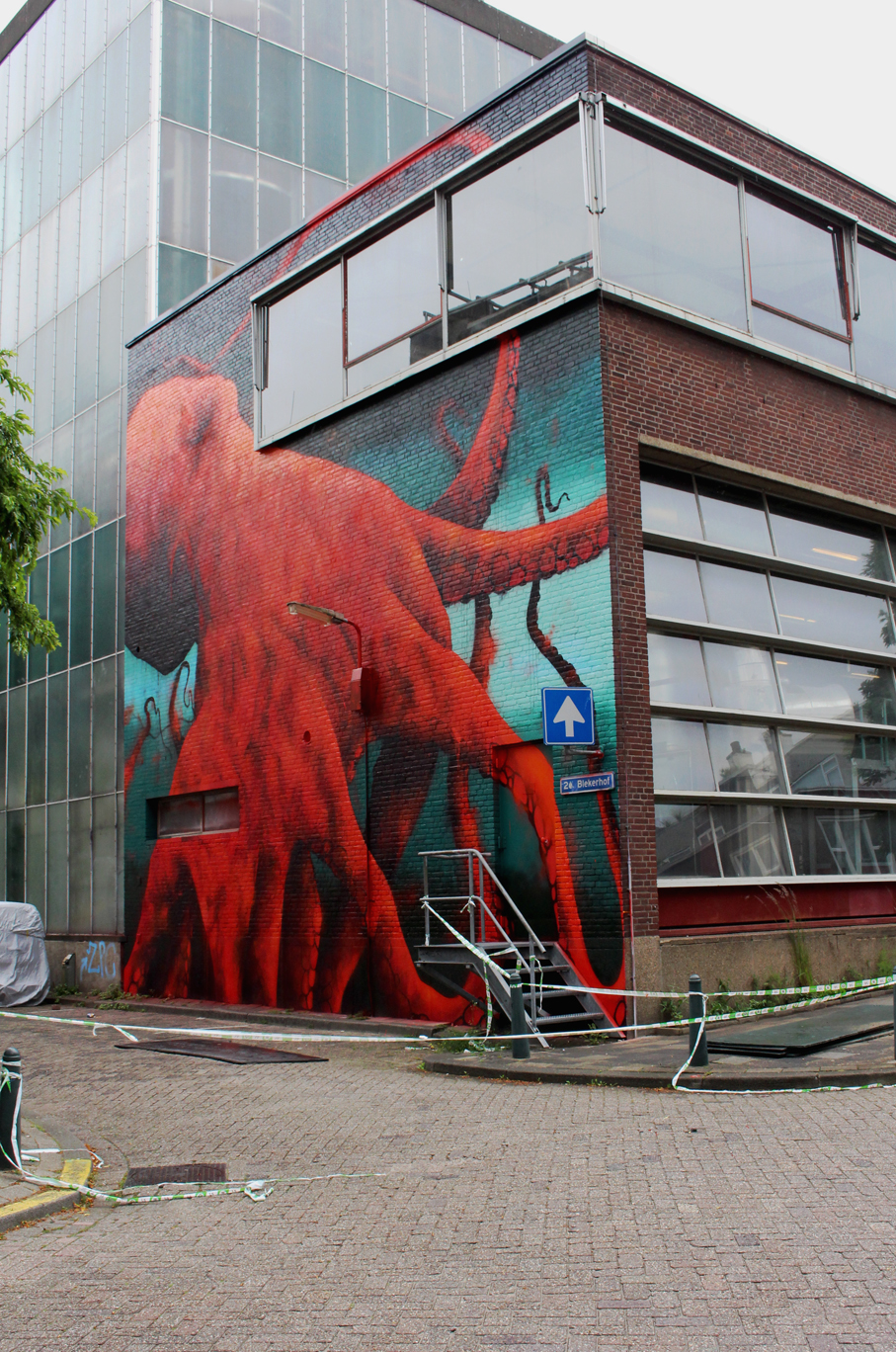 'Octozilla', spray paint & acrylics: 2e Blekerhof, Rotterdam, 2021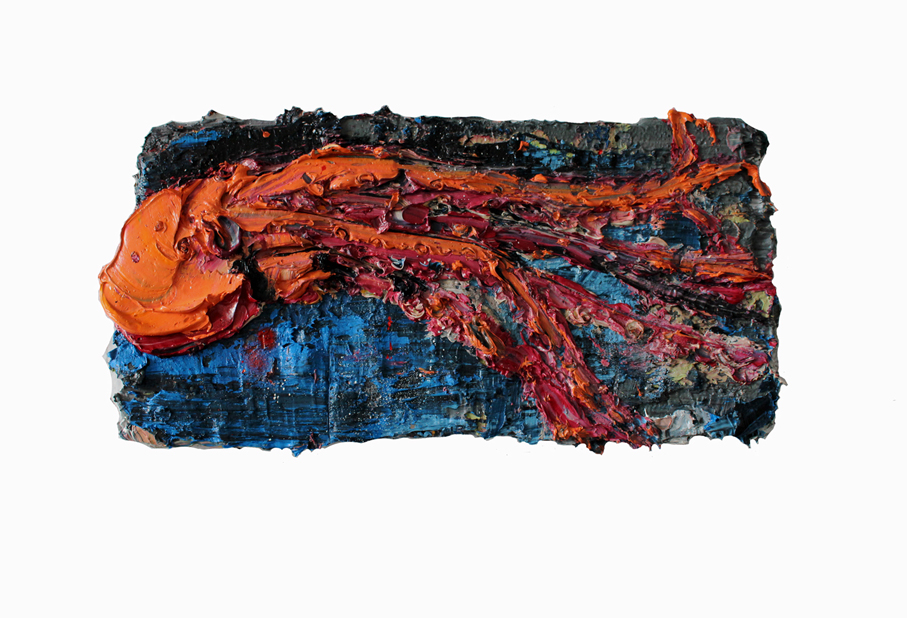 Octopus, oil on canvas (sold): 32x62 cm, 2021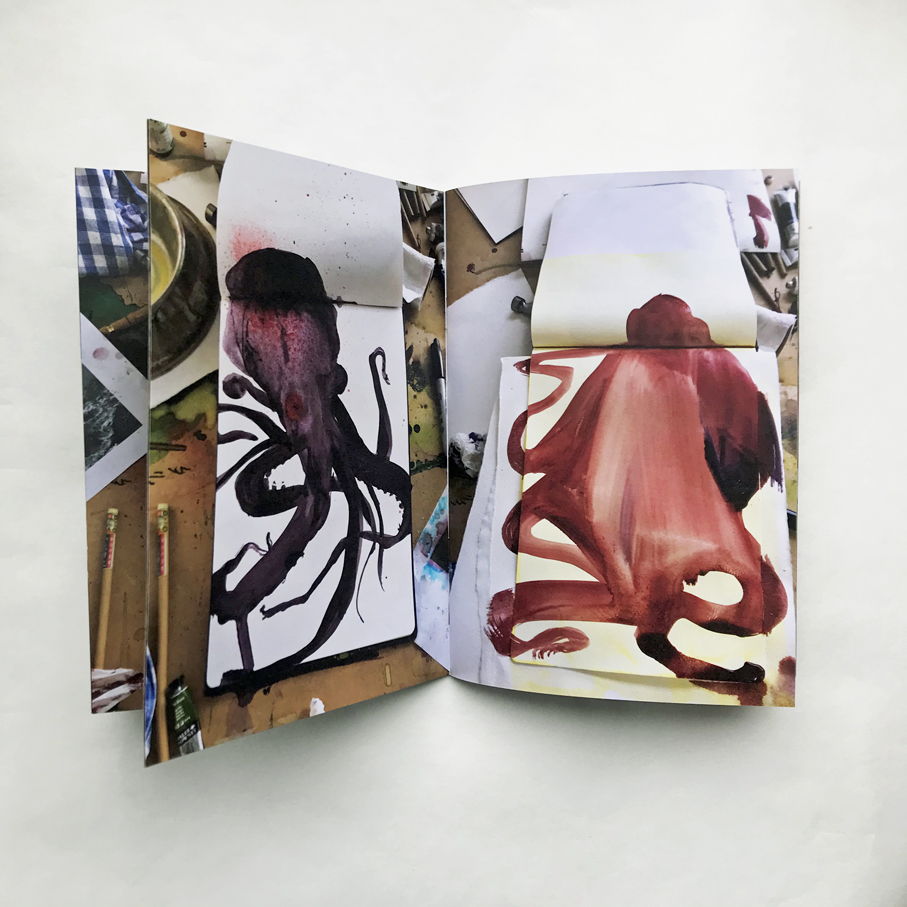 'Octomania' colab with stickit: publishers 2020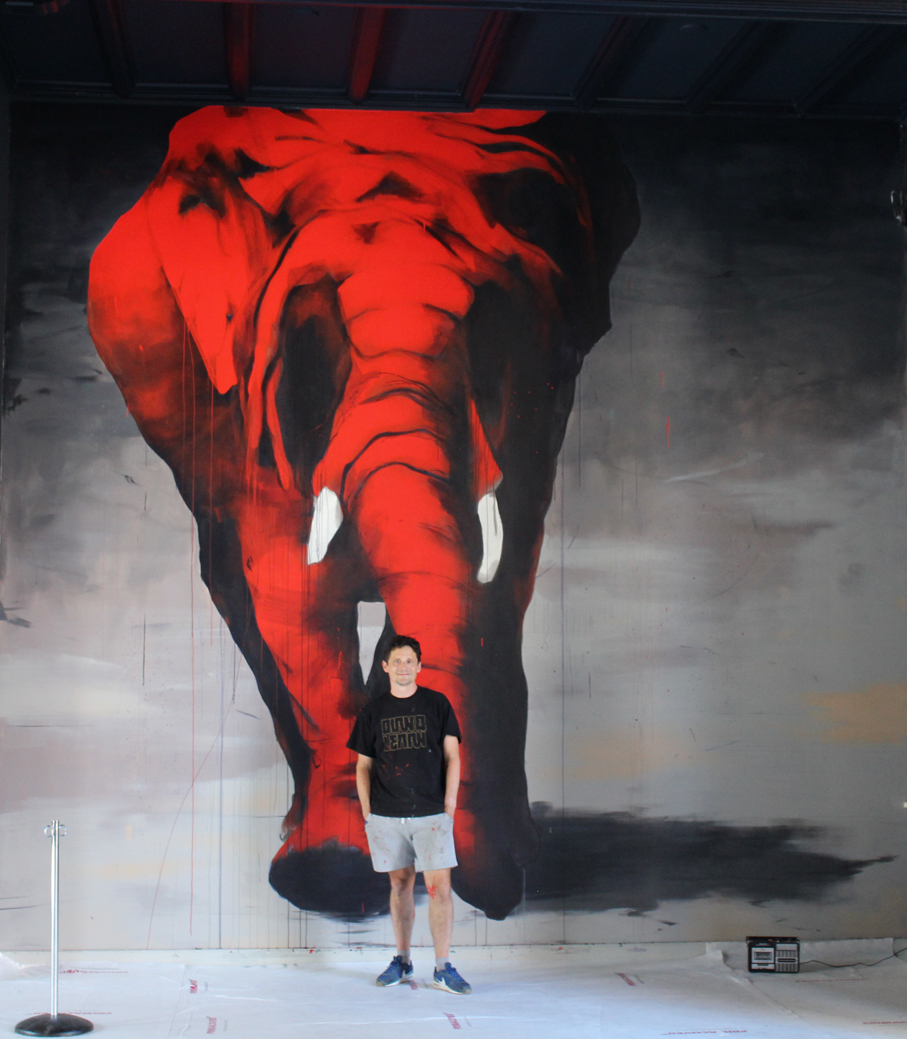 Hollow Eyes, acrylic on wall, ±6x4m: Drents Museum Assen, 2020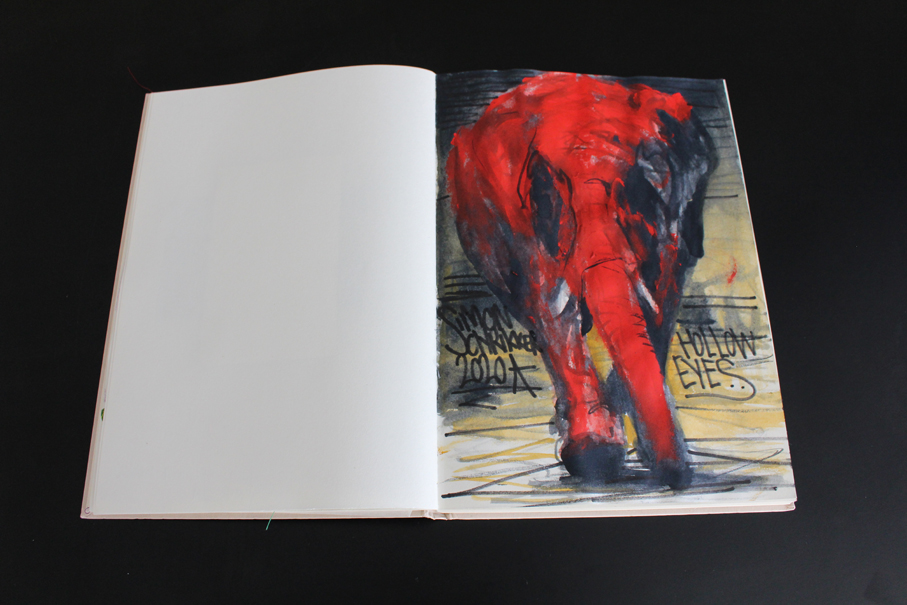 Hollow Eyes, sketch 2020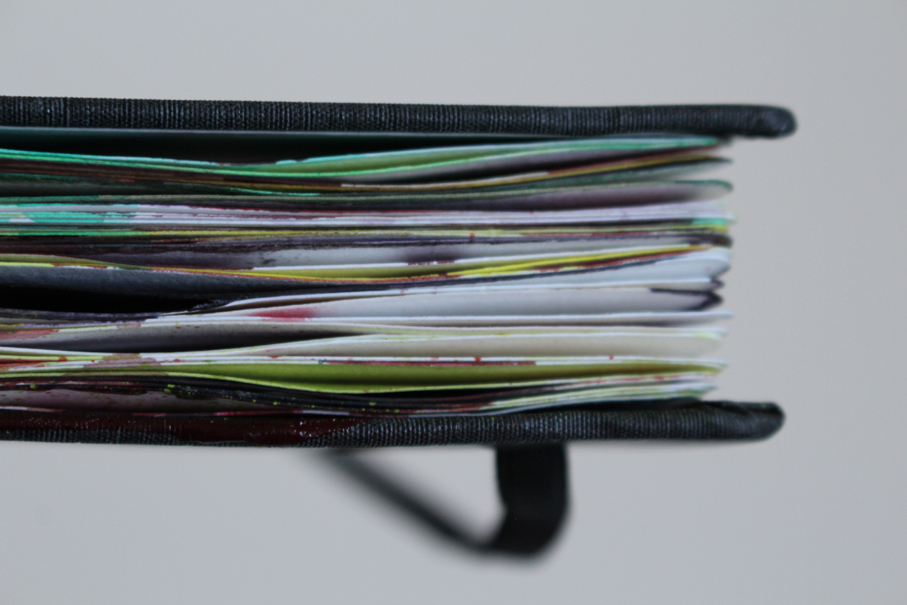 watercolor sketchbook 2020: collection Drents Museum, Assen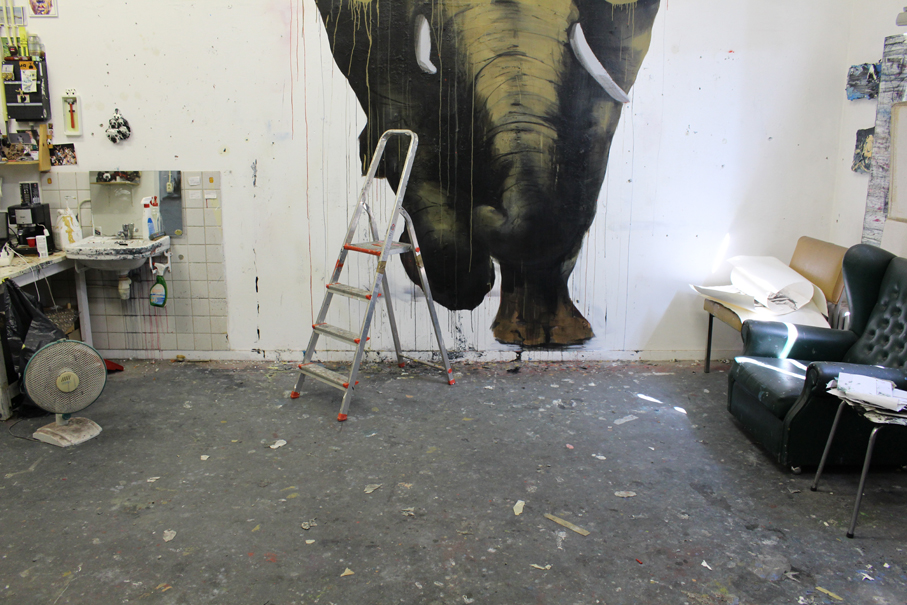 studio, mural 2020: funded by CBK Rotterdam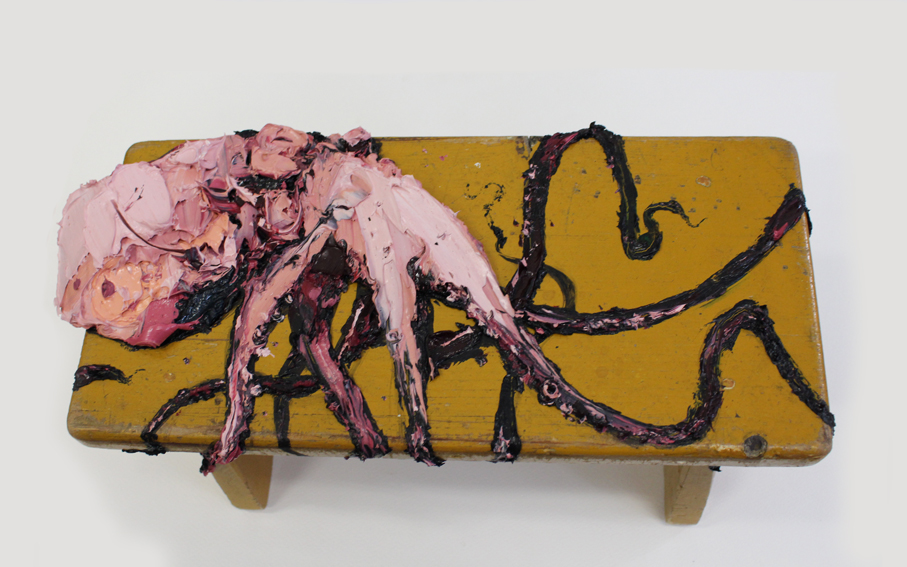 Octo, oil paint on a stool±18x32 cm: 2020 Private collection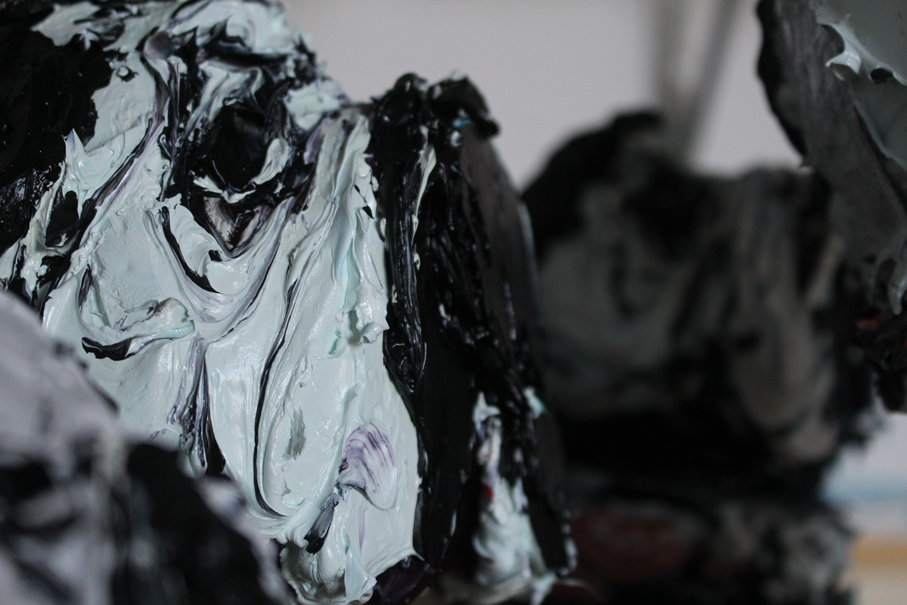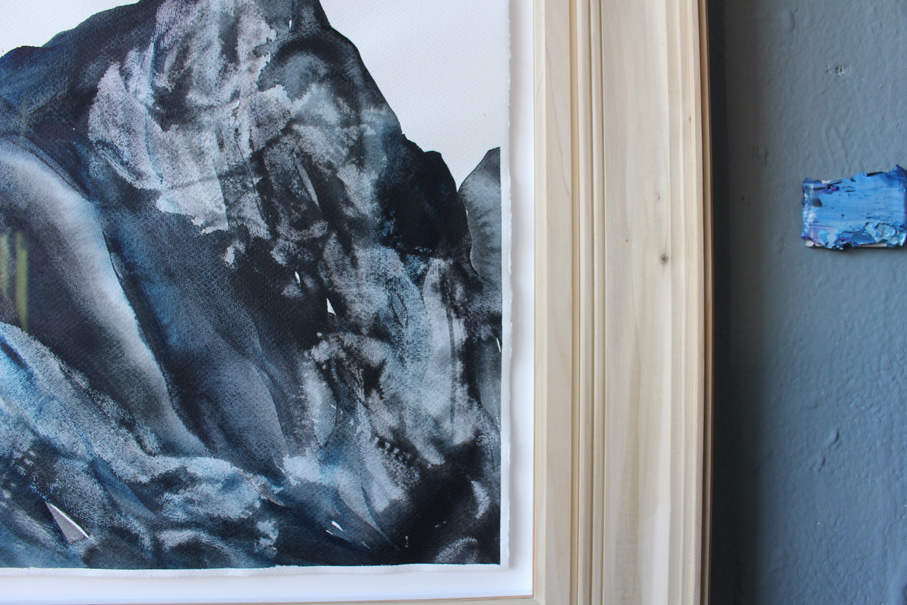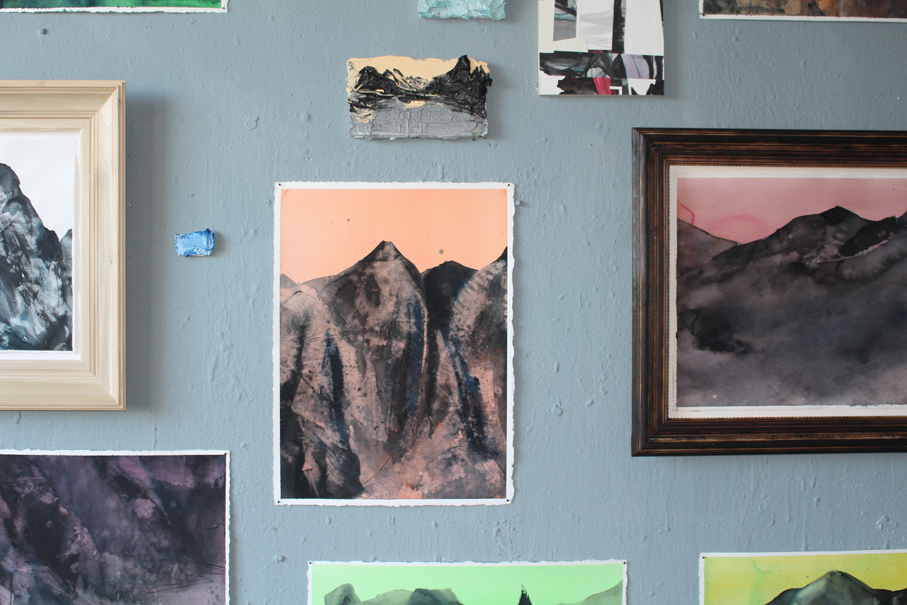 studio details 2020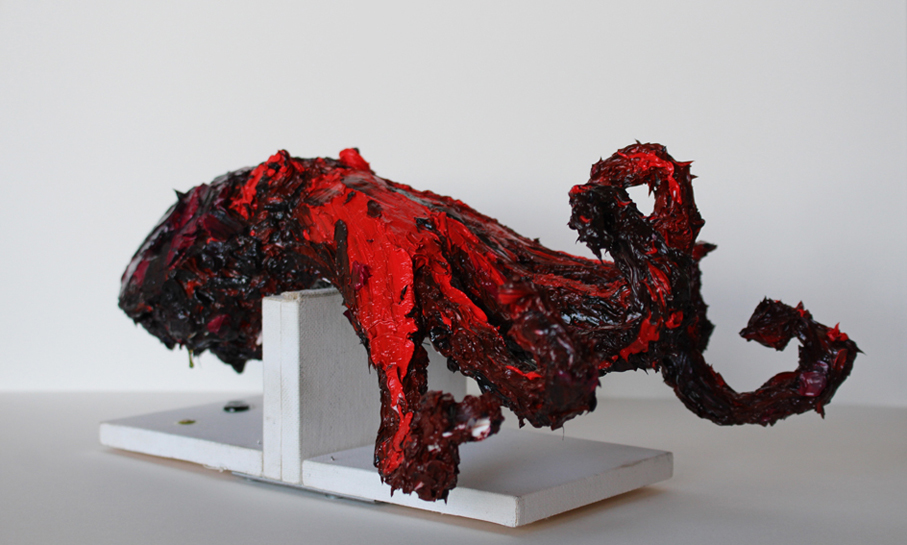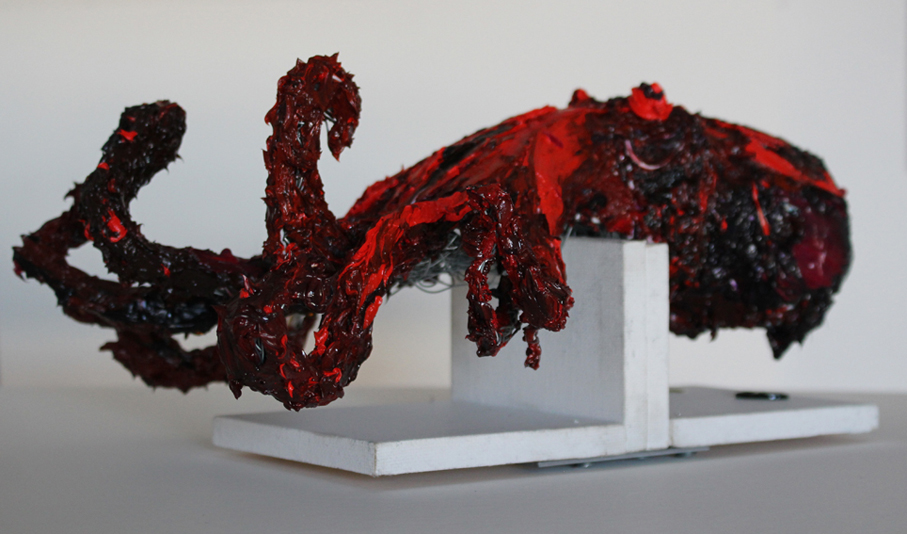 El Pulpo, Oil on iron wire, 2019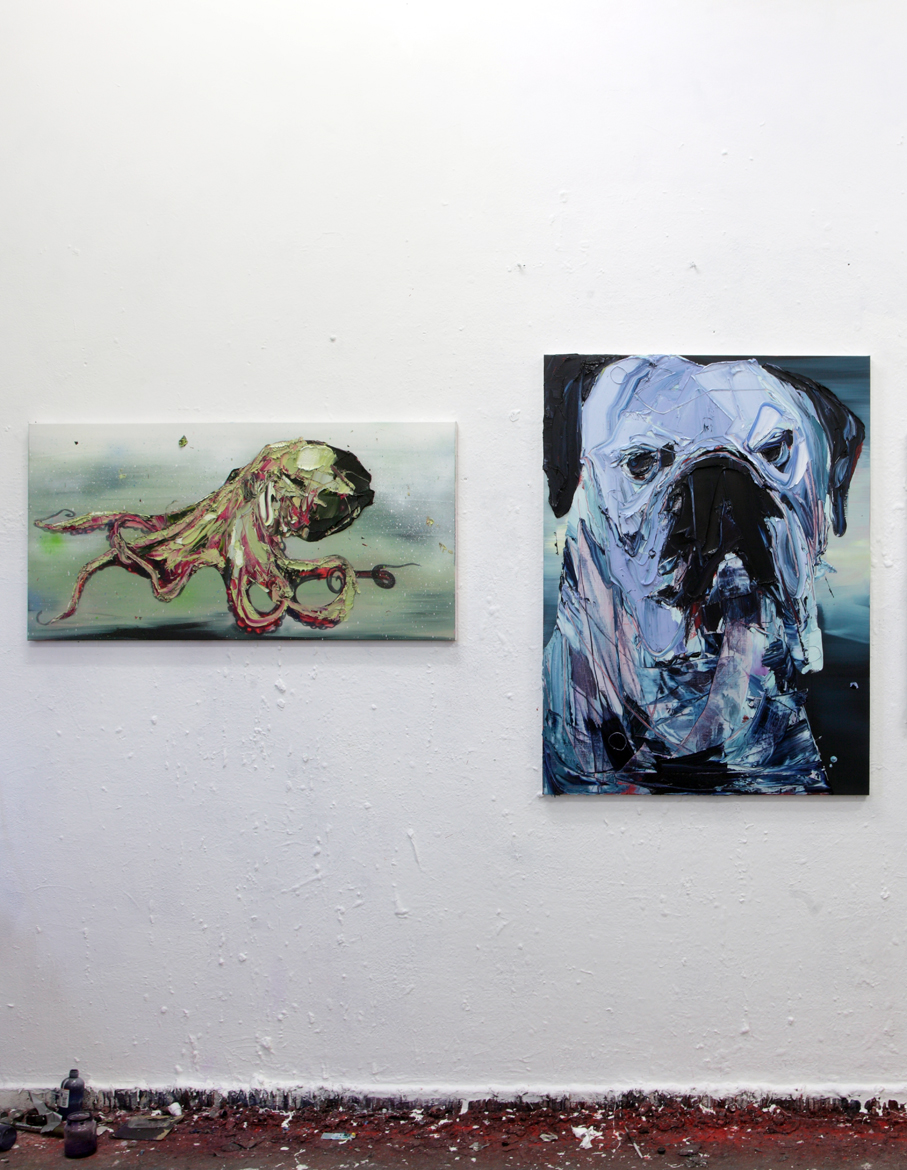 oils, studio 2019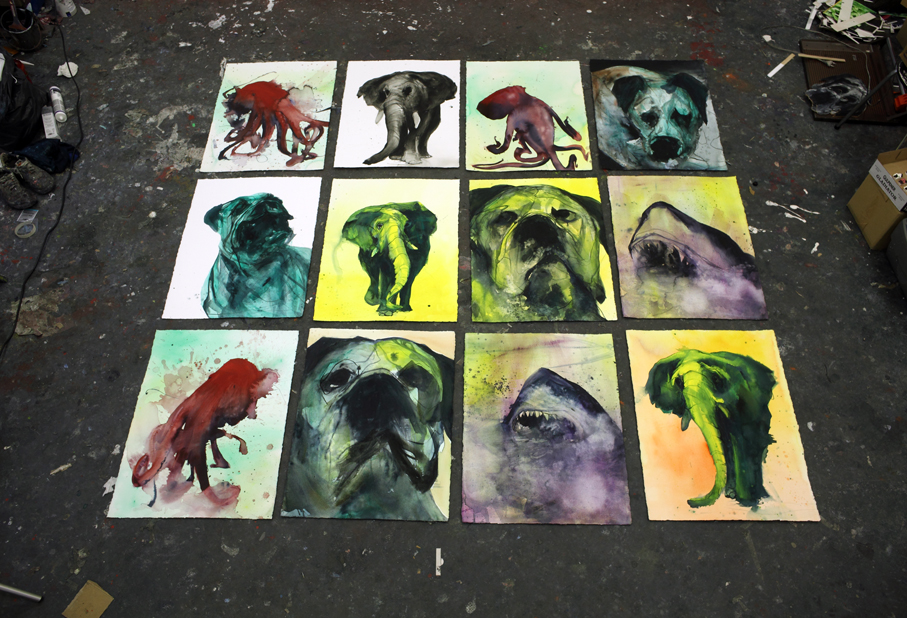 aquarelle, studio 2019

'Farallones' publication by Stickit: 2019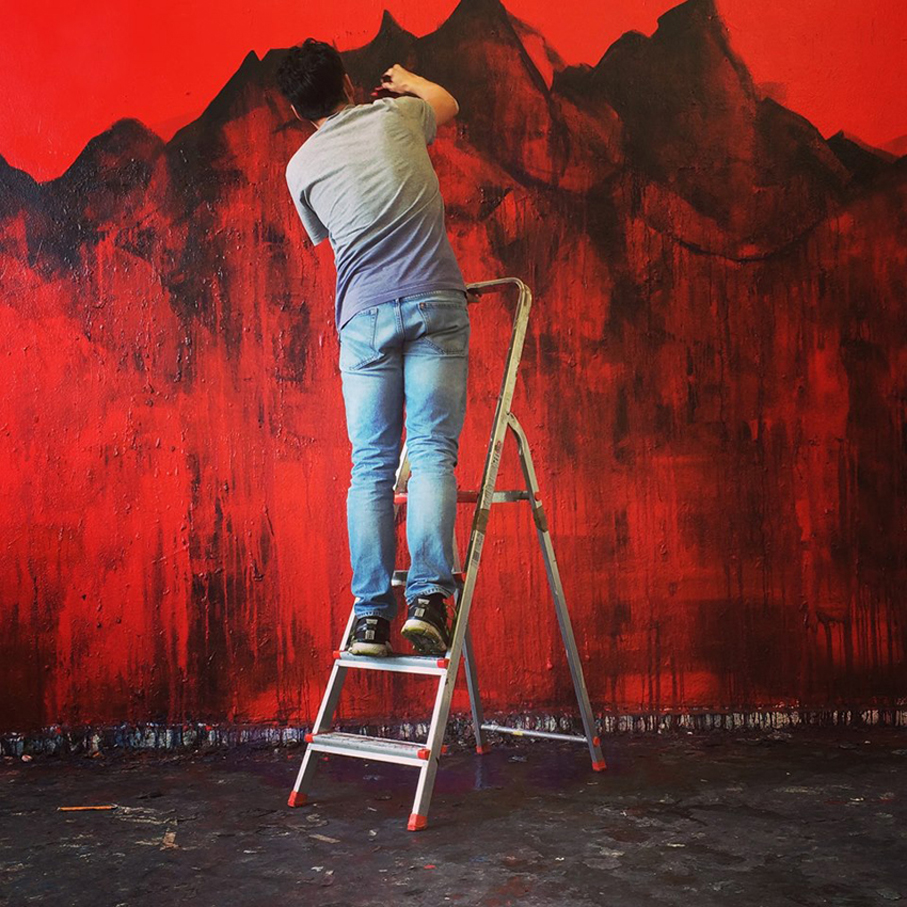 studio 2018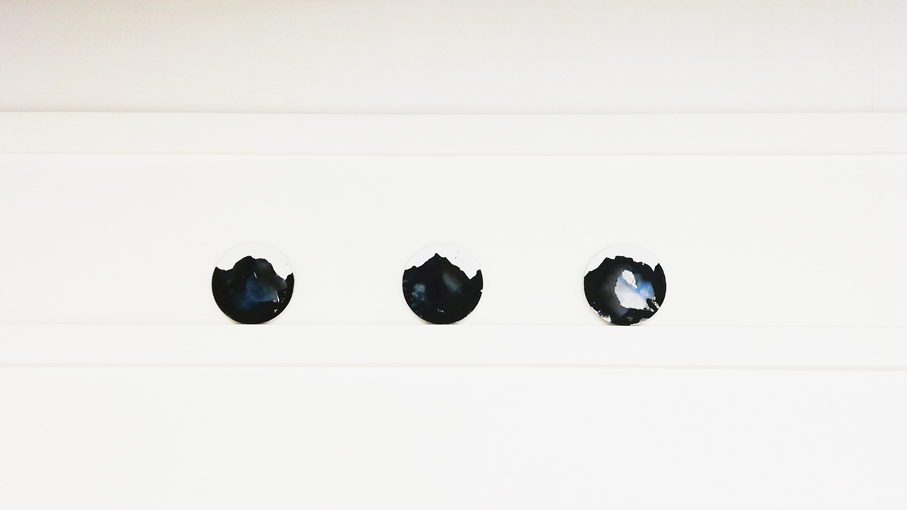 Hack Morecambe 2018: @ Gas Contemporary, Morecambe UK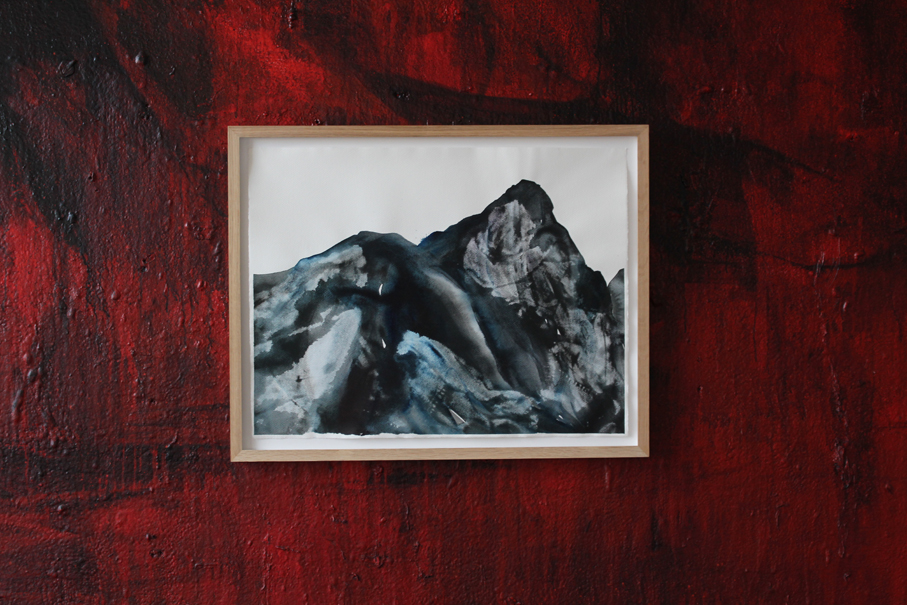 Framed watercolor (50x60cm): on mural 2018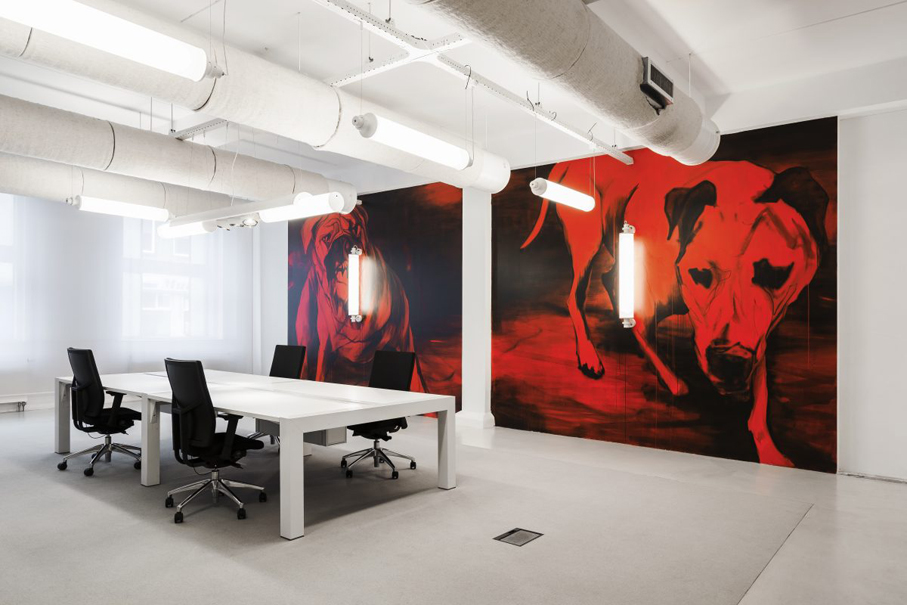 Mural,±3,5x8 meter Phk18, Rotterdam: ©️Linda Kaiser Fotografie 2018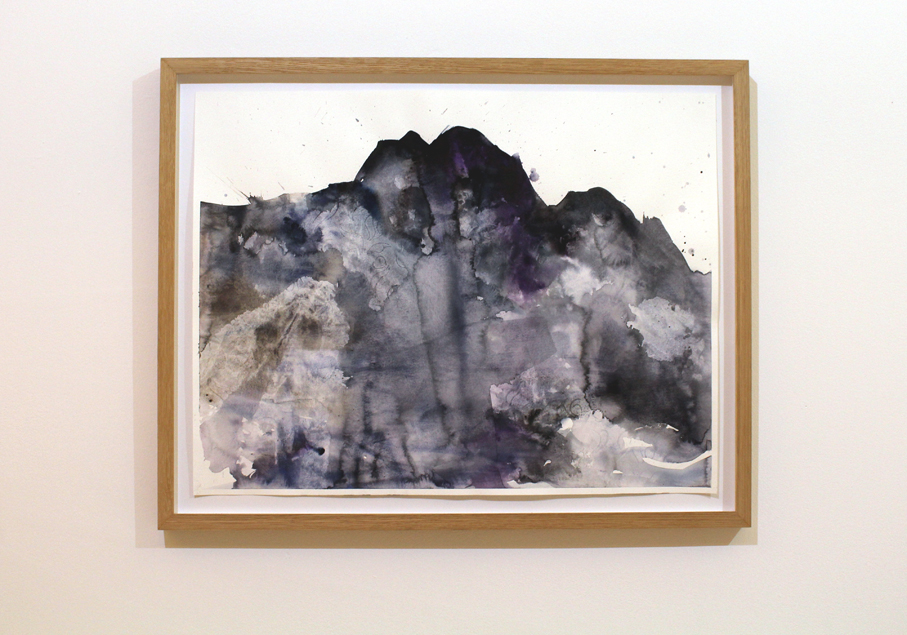 "Seeing Things", watercolor on : paper, 50x60 cm, 2018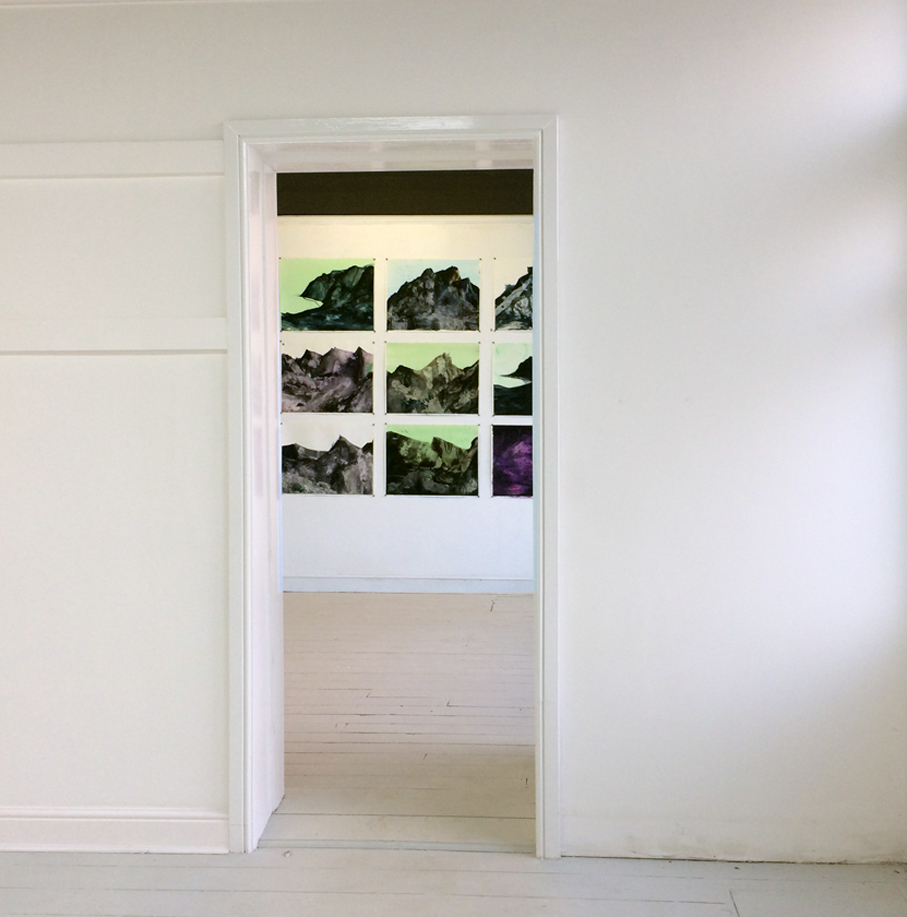 'Hack Morecambe', Gas Contemporary: United Kingdom 2018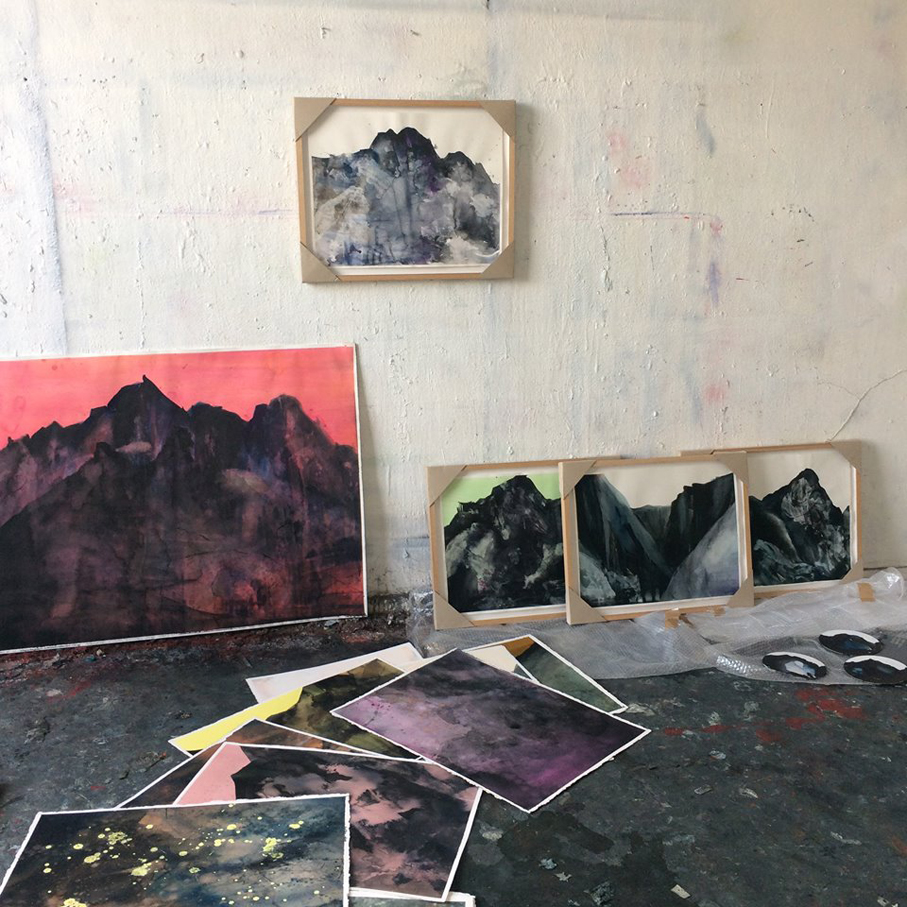 studio 2018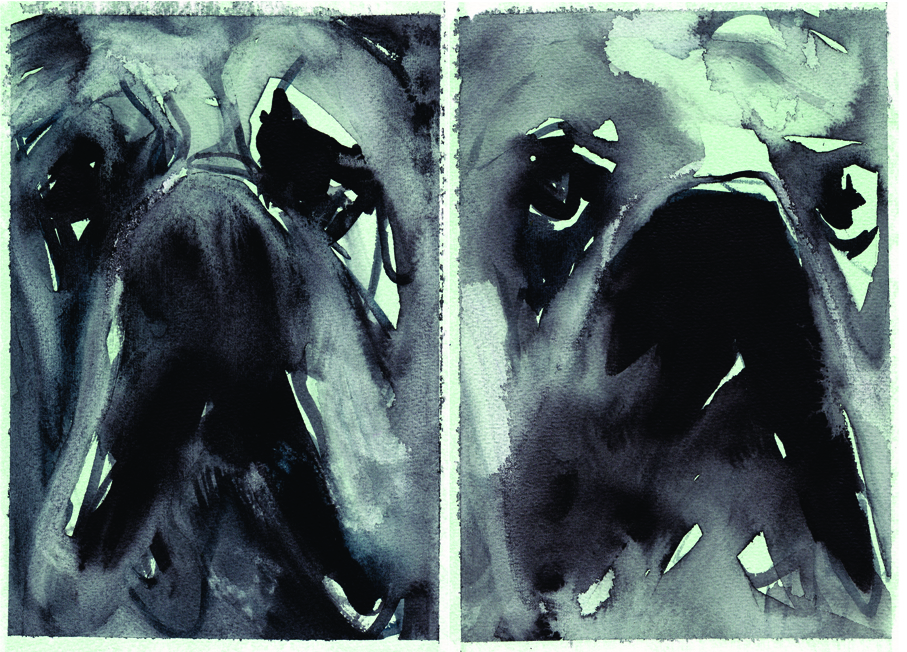 'Bullies' watercolor on paper, 2017: 20x30 cm, Drents Museum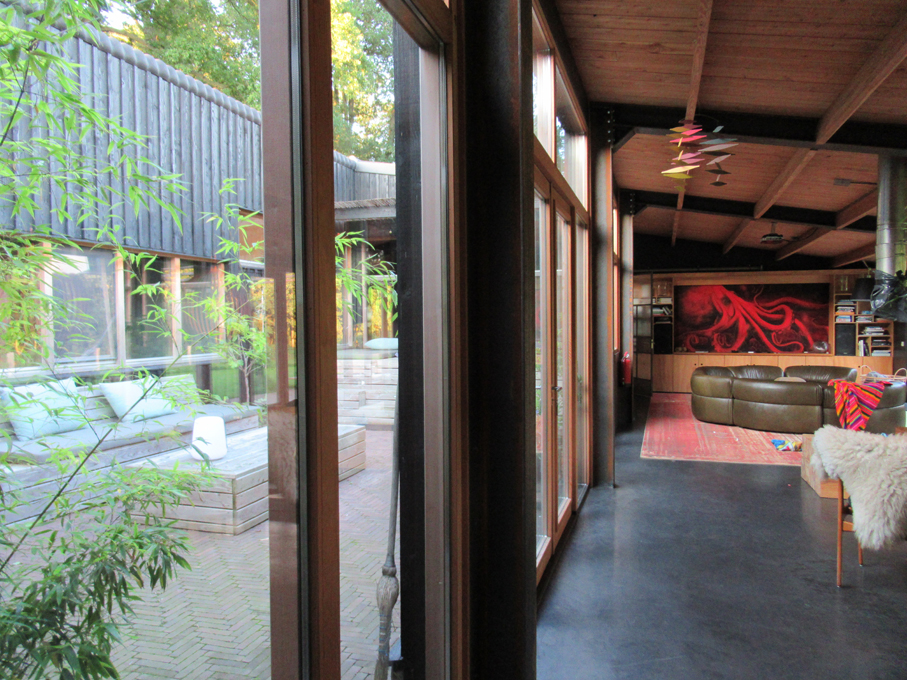 Assignment for Qoncept Designers: Diepenveen 2017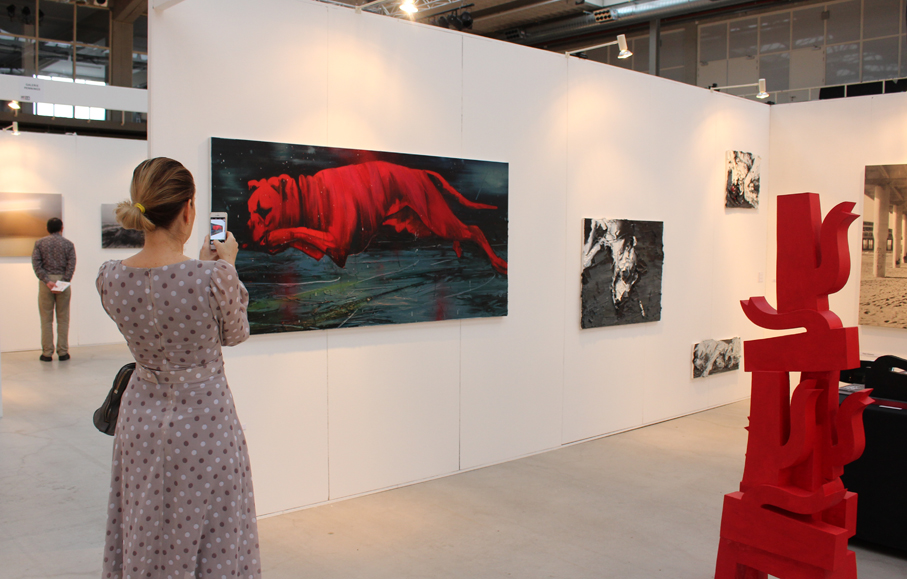 Art the Hague 2015: Booth Livingstone Gallery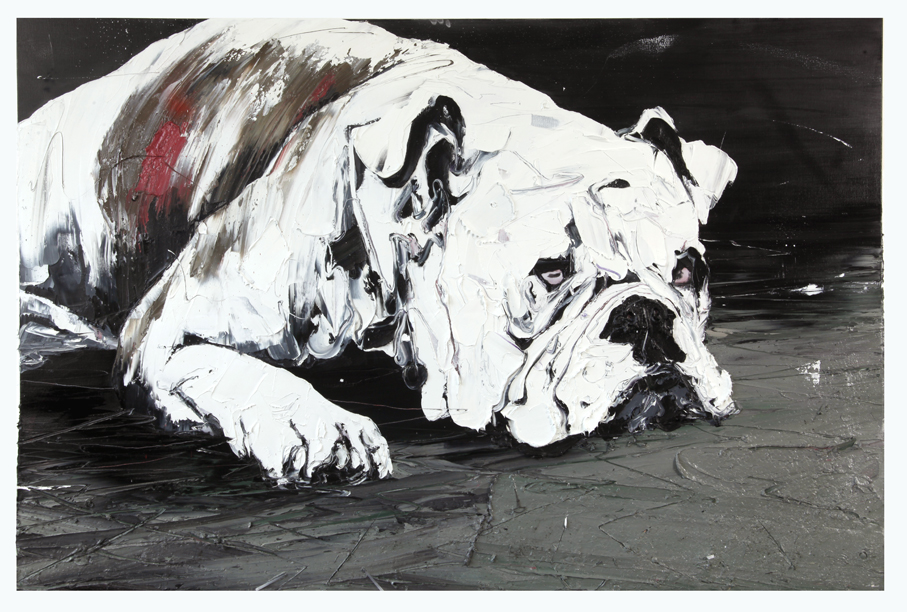 n.t, oil on linnen, 170x240 cm : 2014 (sold)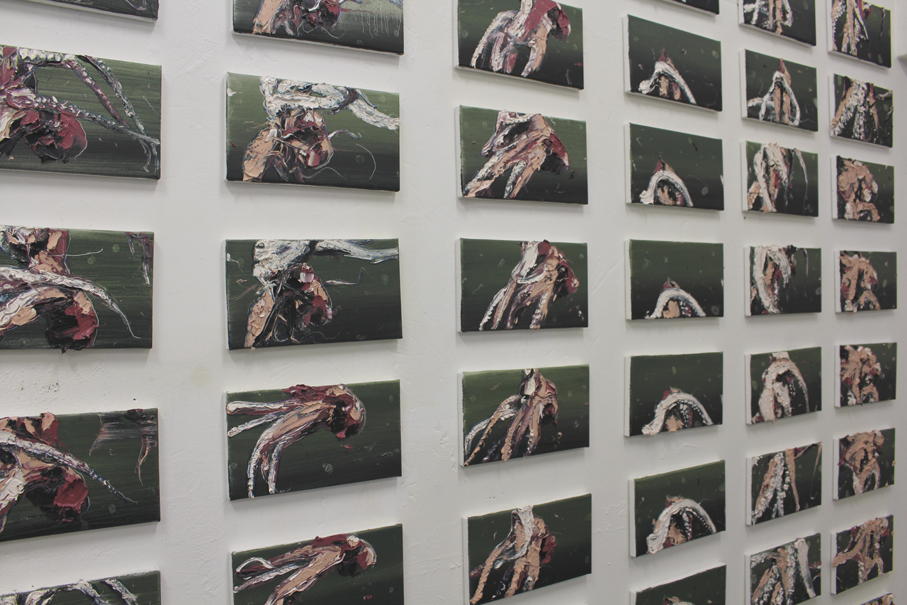 animation project 'Pulpo': 80x 18x24 cm, oil on canvas 2014

Pulpo (#53), oil on canvas, 18x30cm: still from animation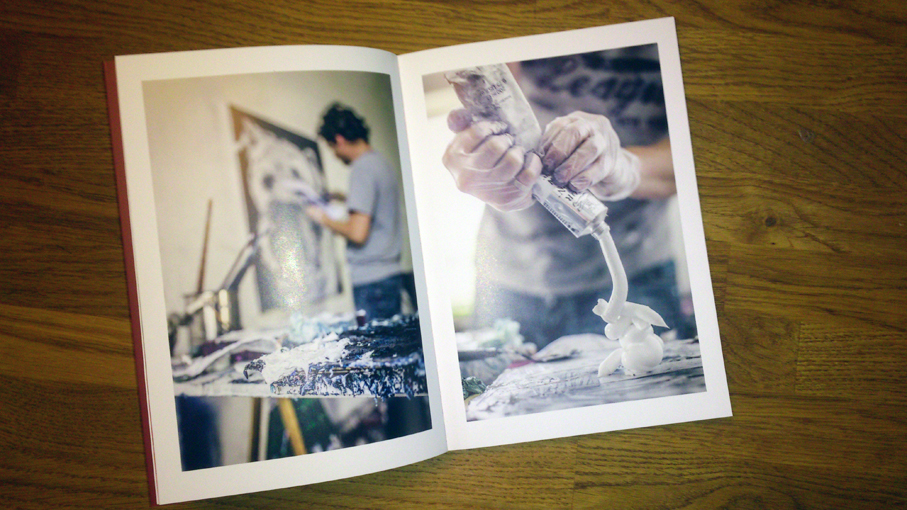 'Uit de Hand', uitgave van VUURROOD: fotografie Twan de Veer

n.t (great white) oil on canvas: 30x40 cm, 2013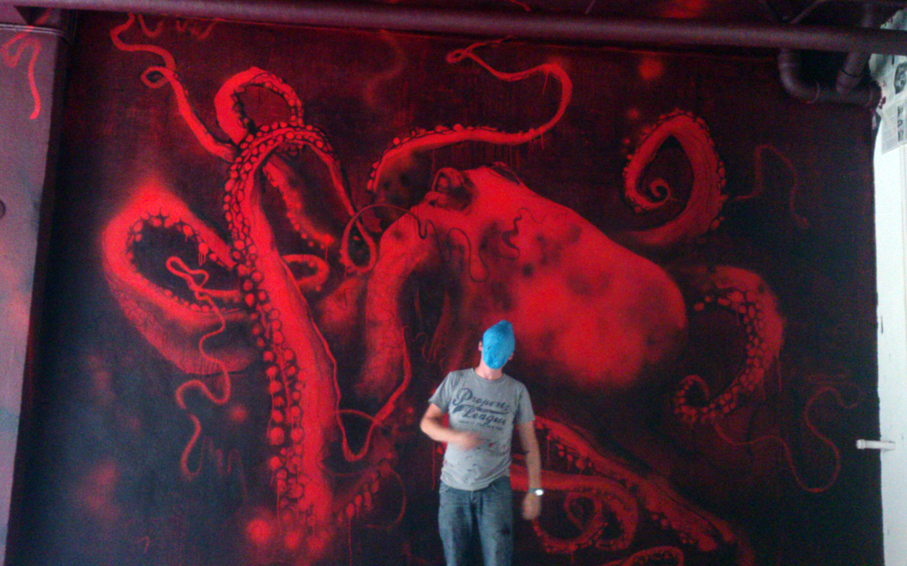 mural, acrylic & spraypaint±4,5x3 m: ababa, rotterdam 2013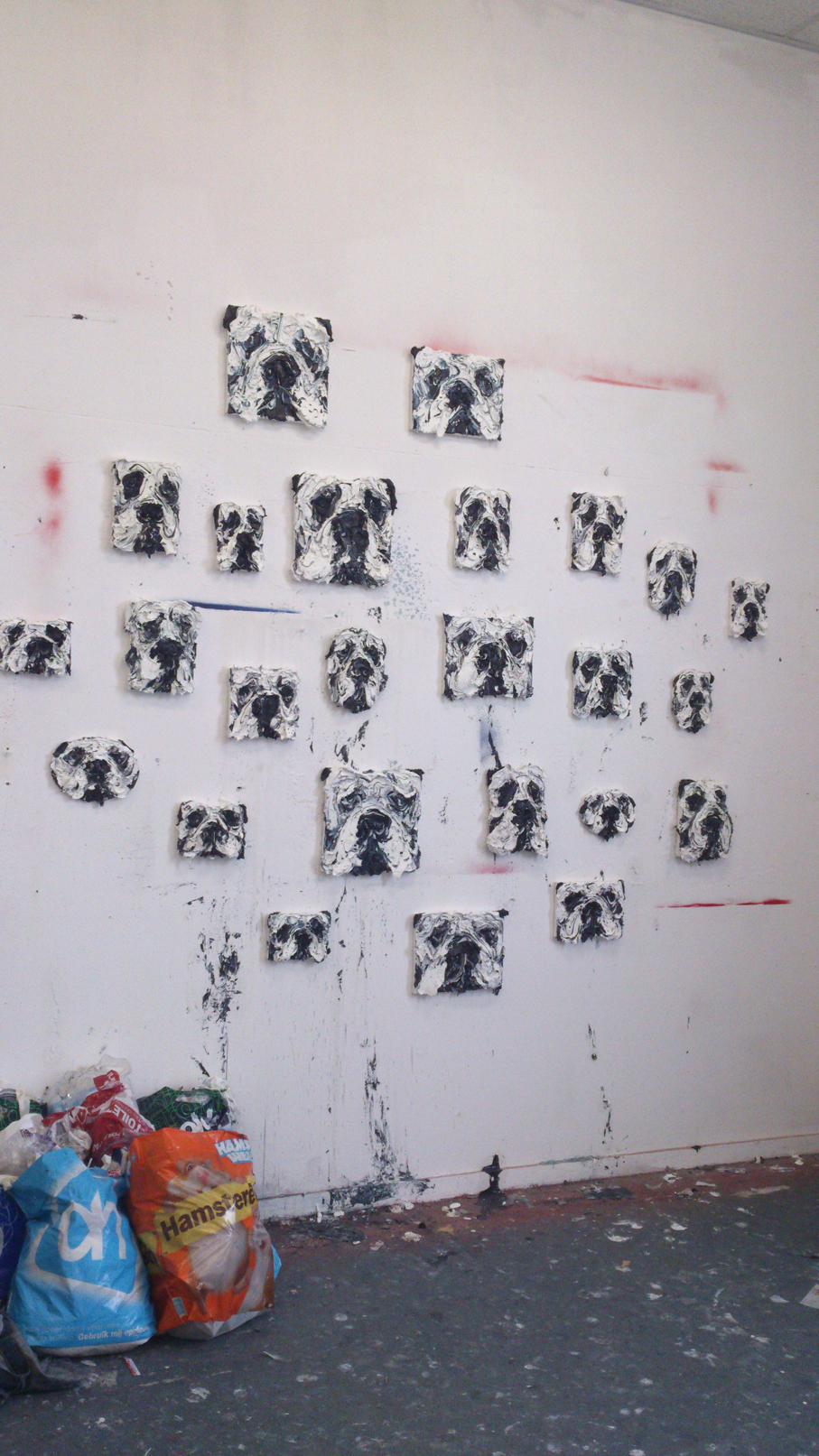 studio 2013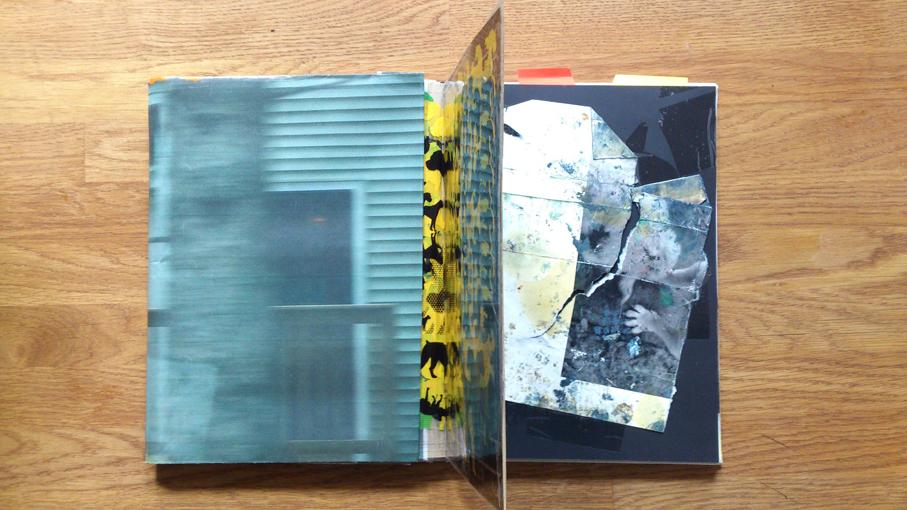 my entry for 'the books happen': project by henny overbeek 2013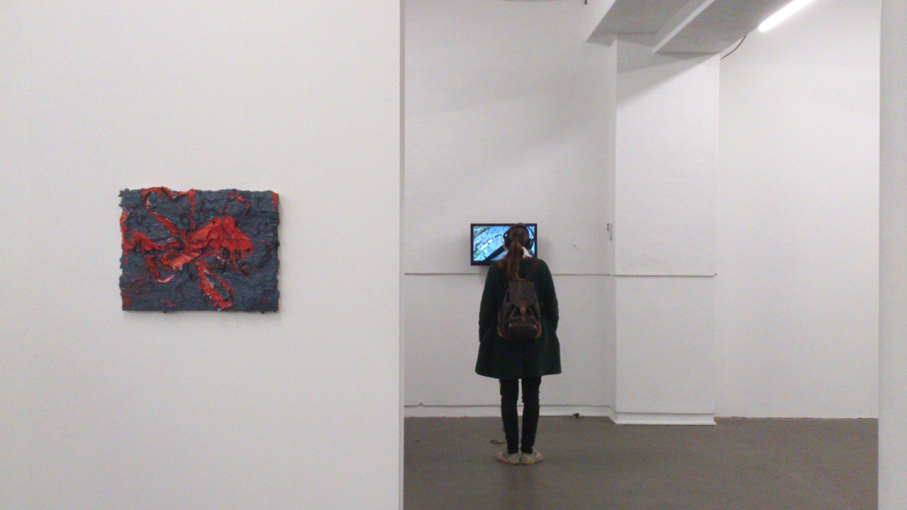 'Badly Natured' group show: NEST the Hague 2013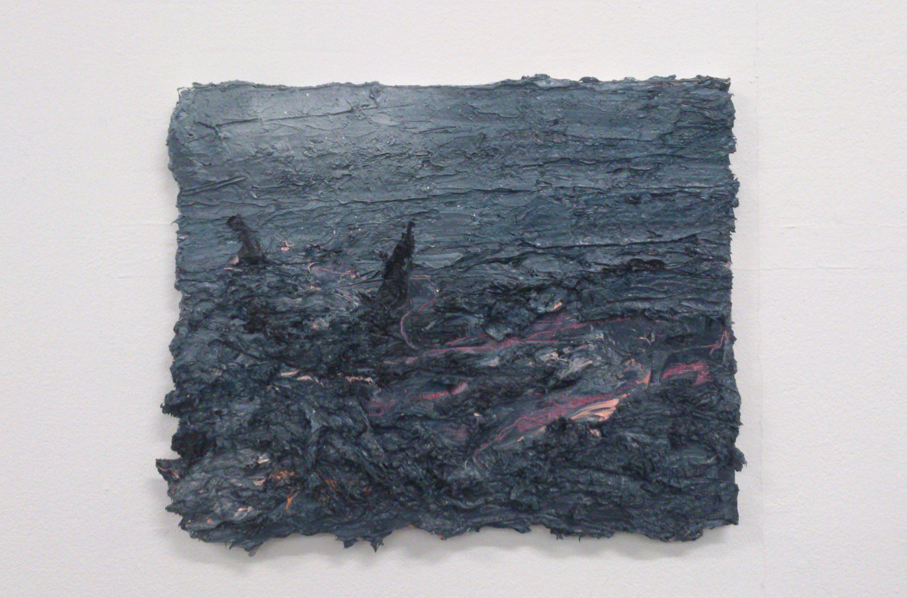 the Great White, oil on canvas: 30x40 cm, 2012 (sold)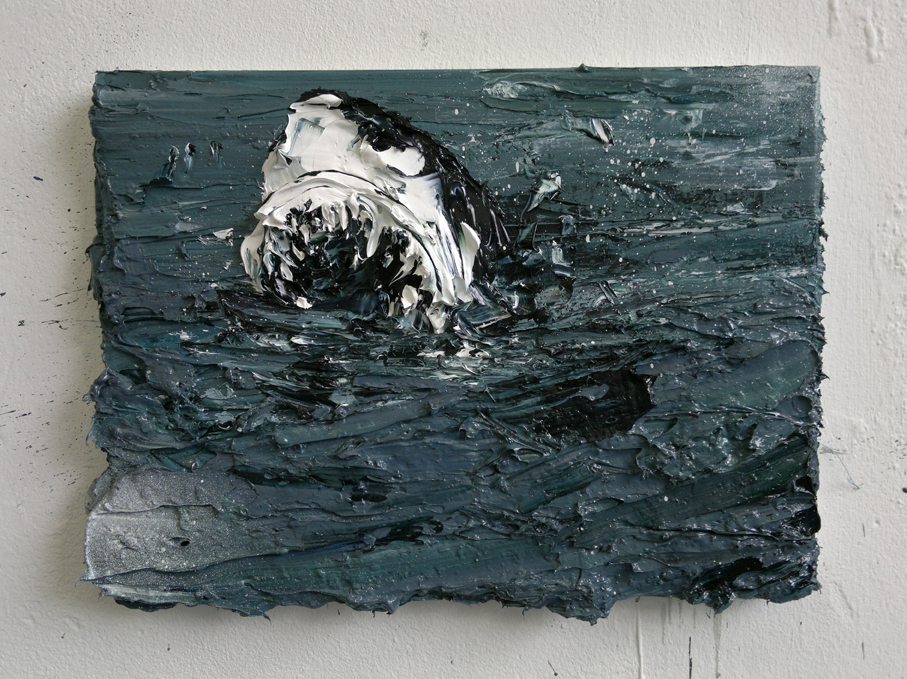 the Great White, oil on canvas: 24x30 cm, 2012 (sold)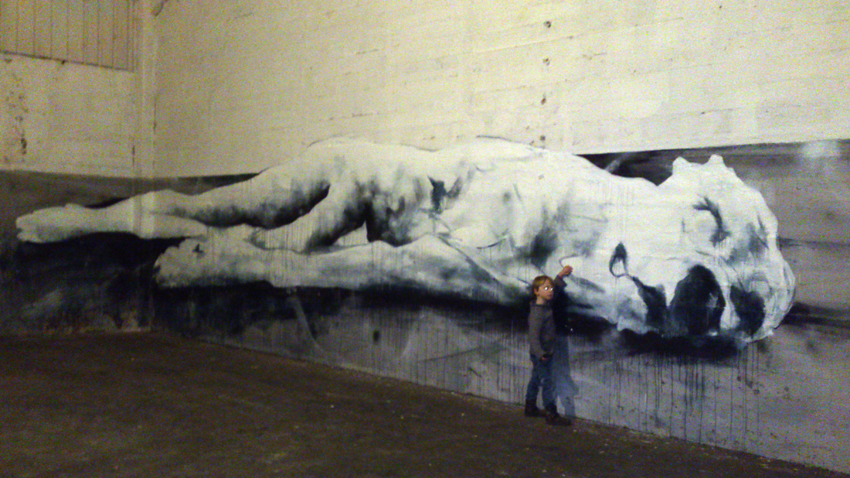 mural@art warehouse rotterdam 2013: ±2x8 meter, acrylic & spraypaint

2x 24x18 cm, oil on canvas (sold): studio 2012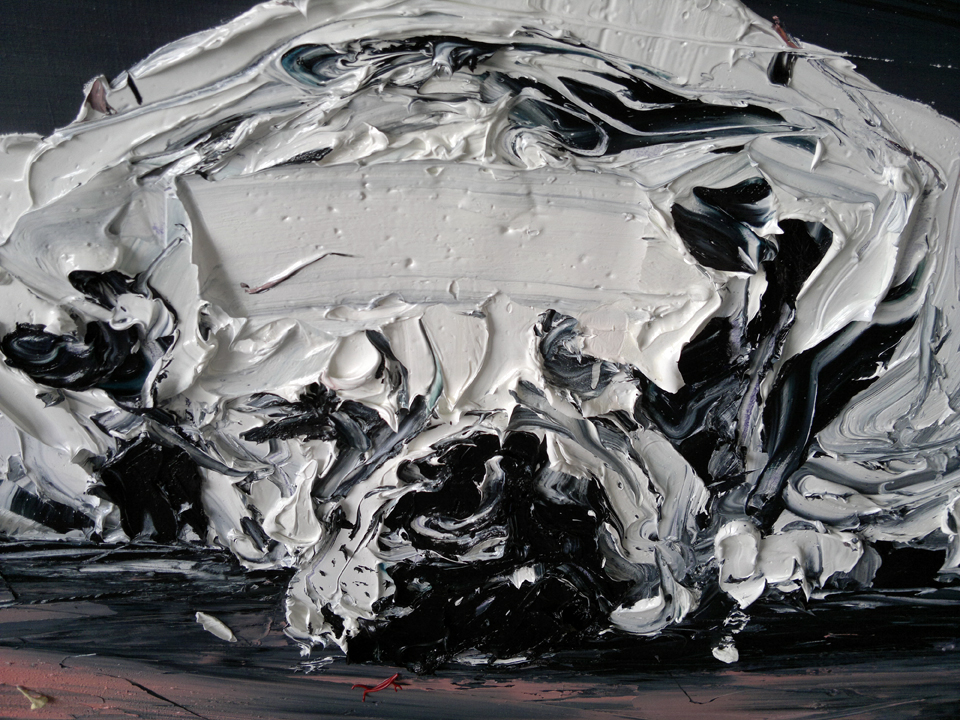 detail painting, 2012: (sold)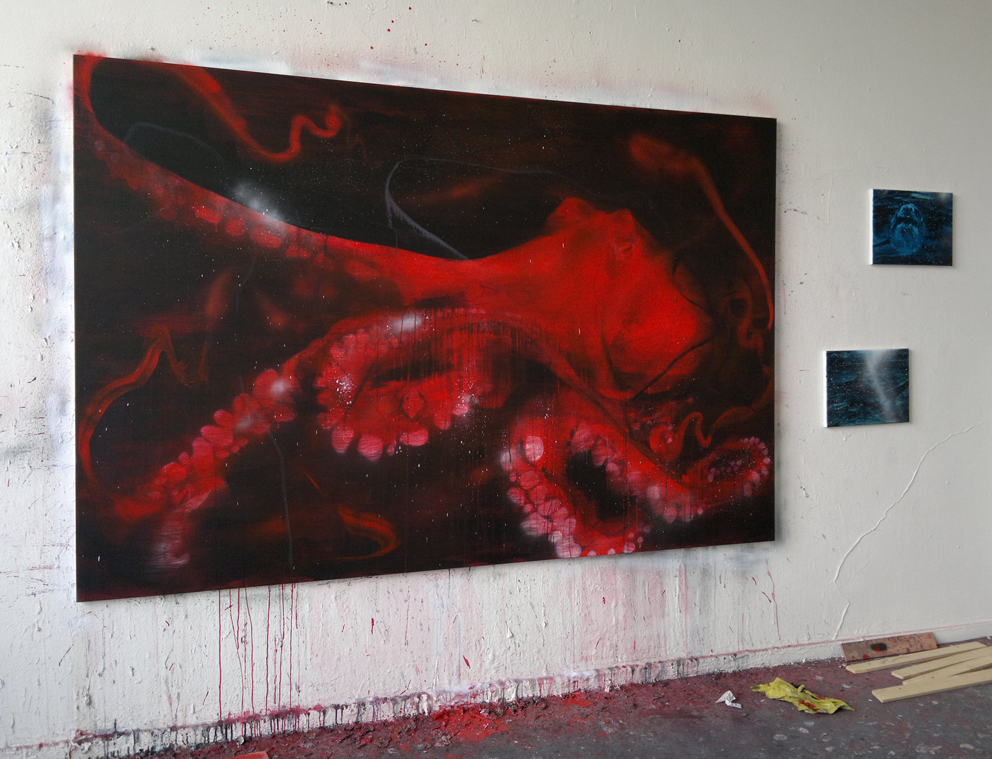 studio 2012: (190x240 cm, acrylic on canvas)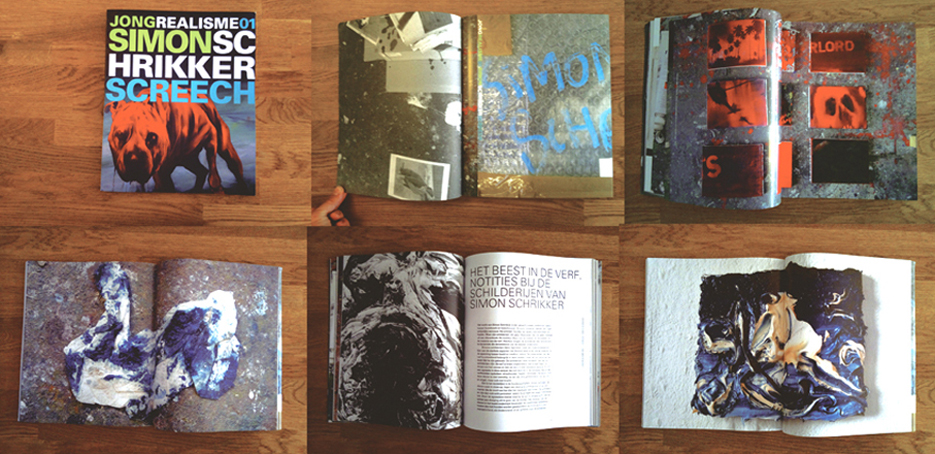 SCREECH, cataloge, september 2012: published by WBOOKS/Drents Museum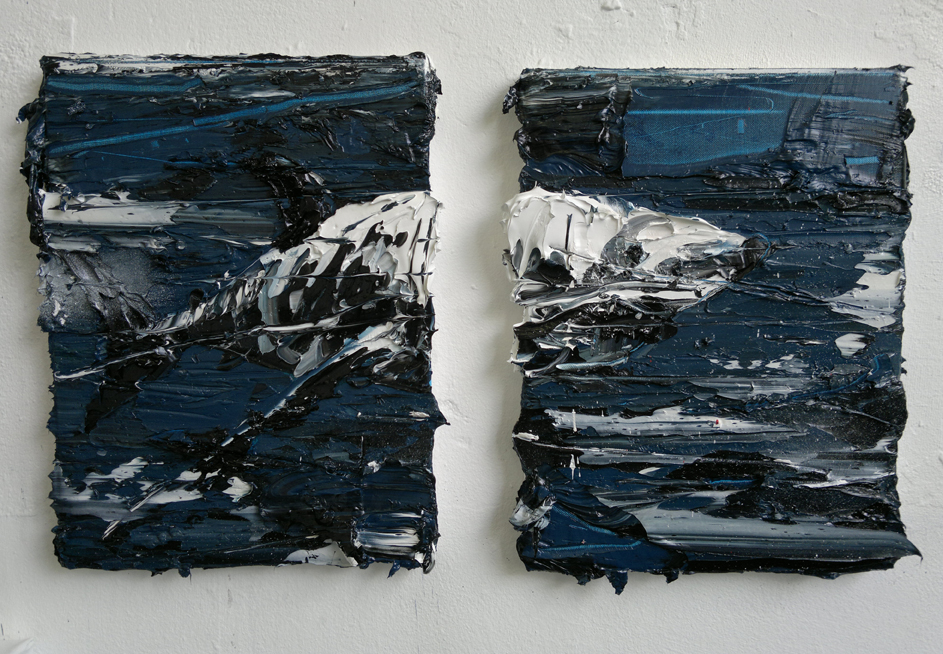 the Great White, oil on canvas: 2x30x40 cm, 2012 (sold)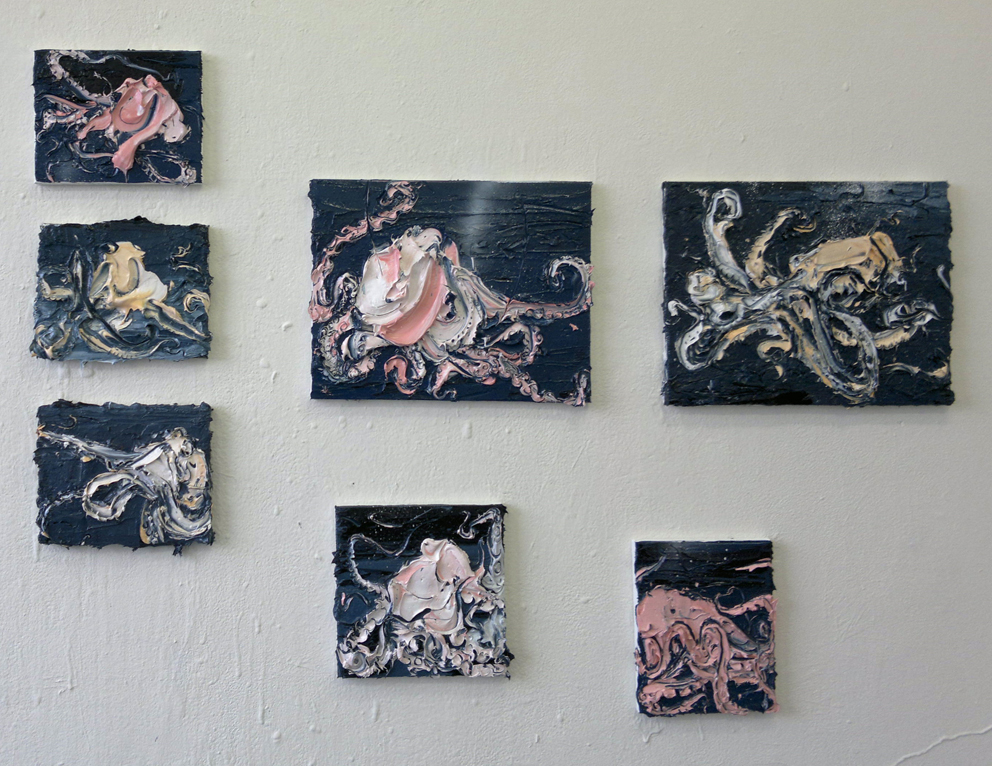 Ὀκτάπους', small oil paintings: studio 2012 (all sold)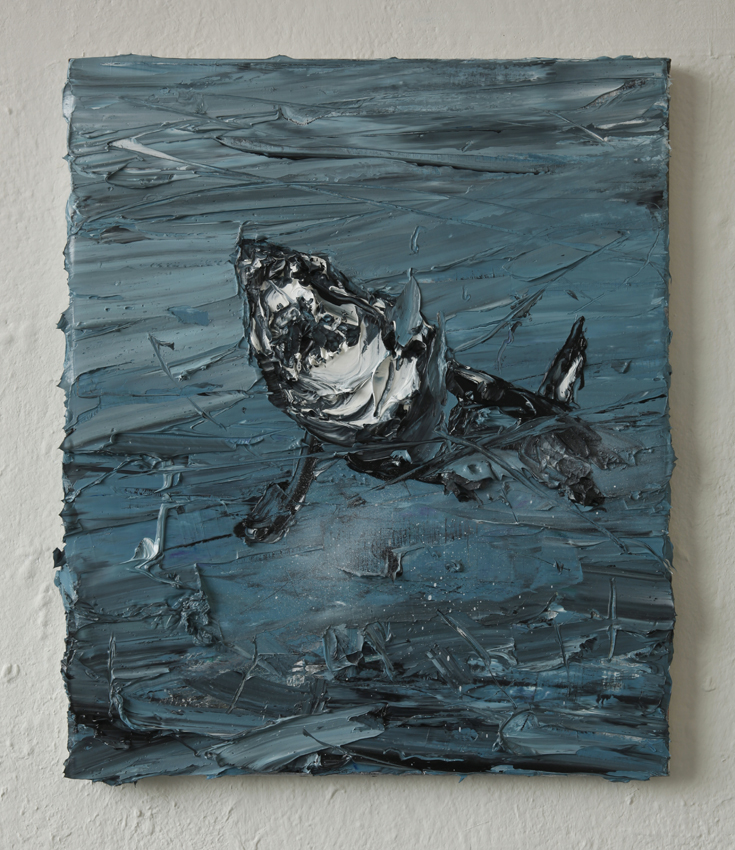 the Great White, oil on canvas: 50x60 cm, 2011 (sold)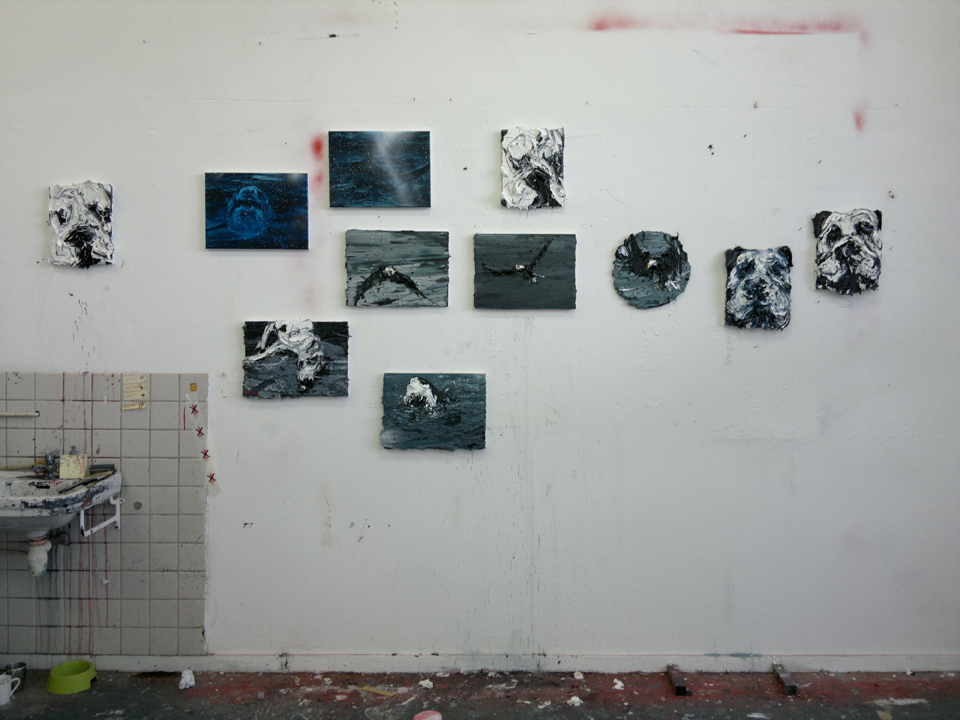 studio 2012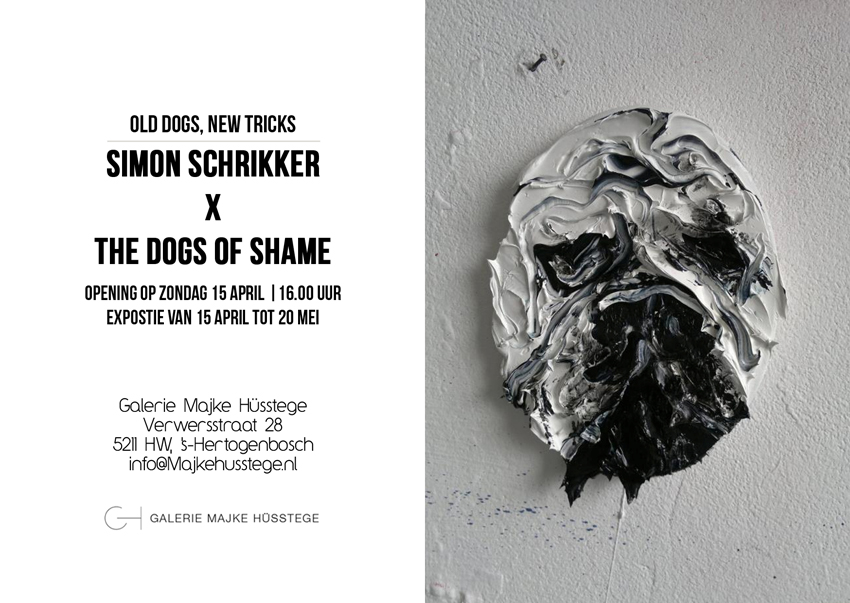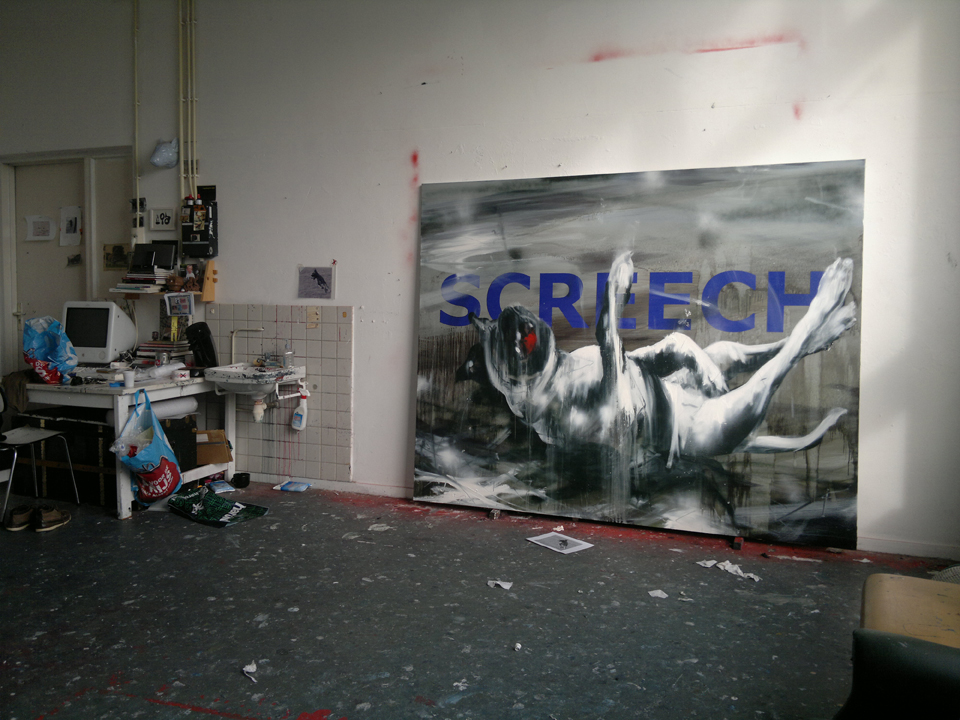 studio 2011 (sold)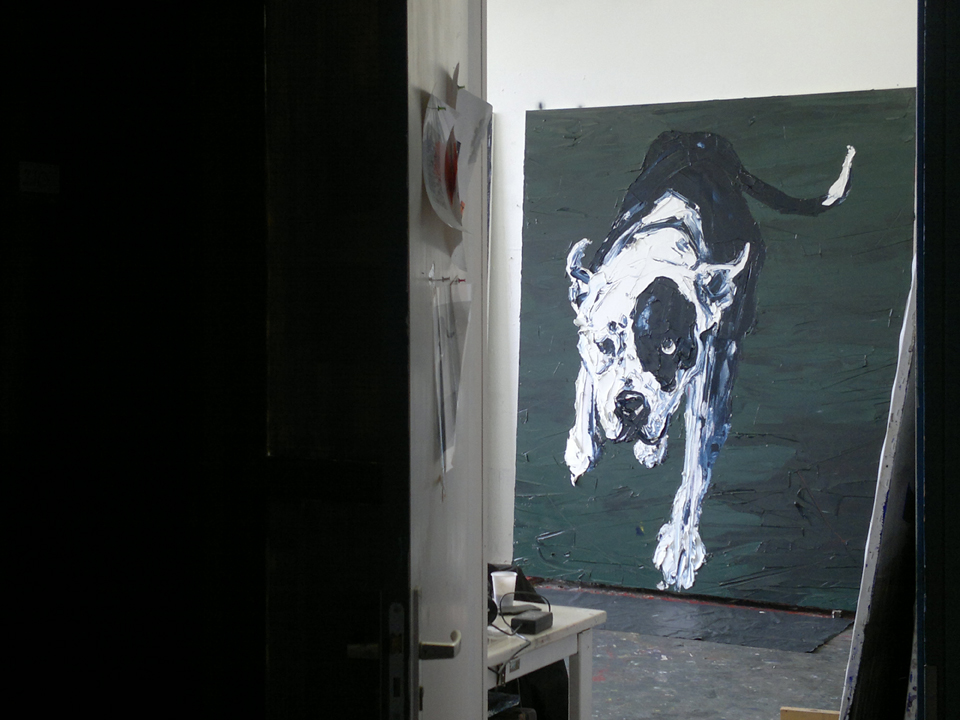 studio 2011 (sold)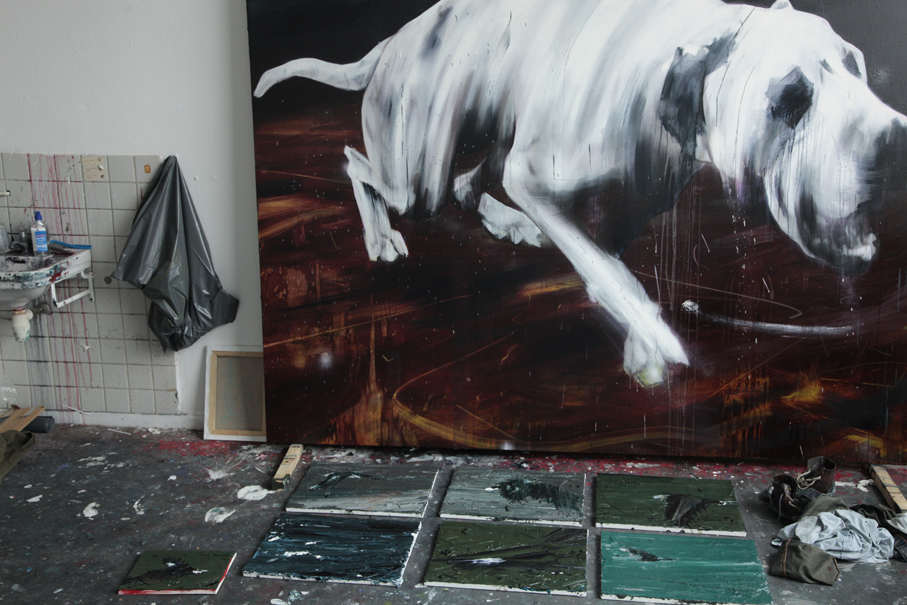 studio 2010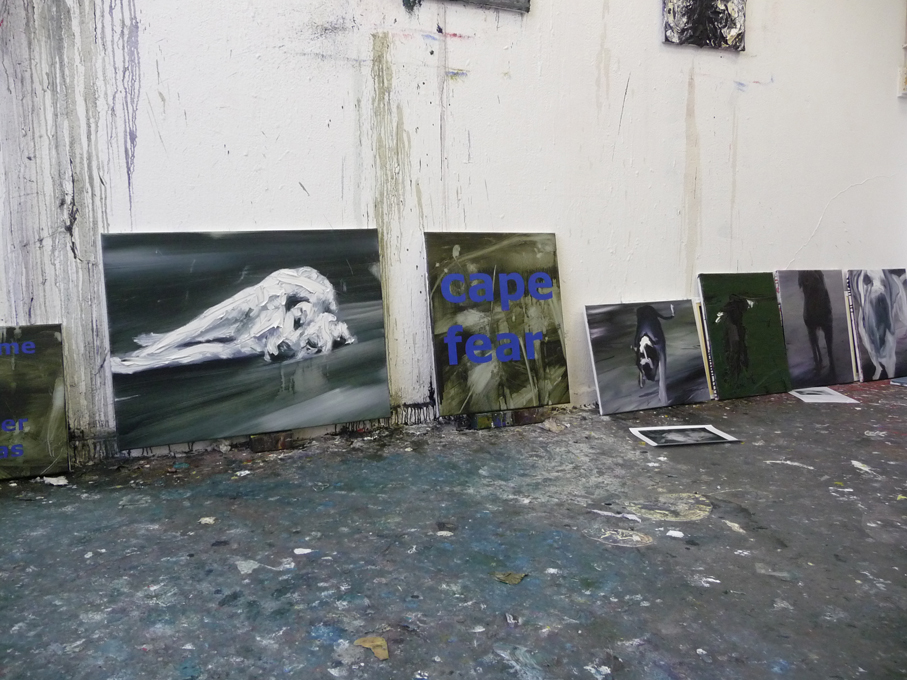 studio 2010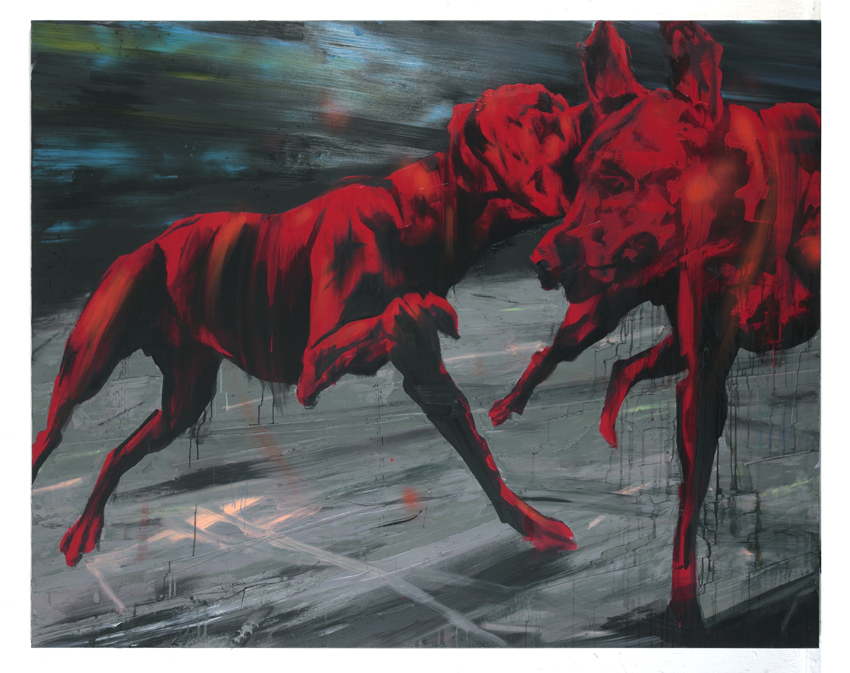 oil on canvas,190x240 cm, 2010 sold: (sold)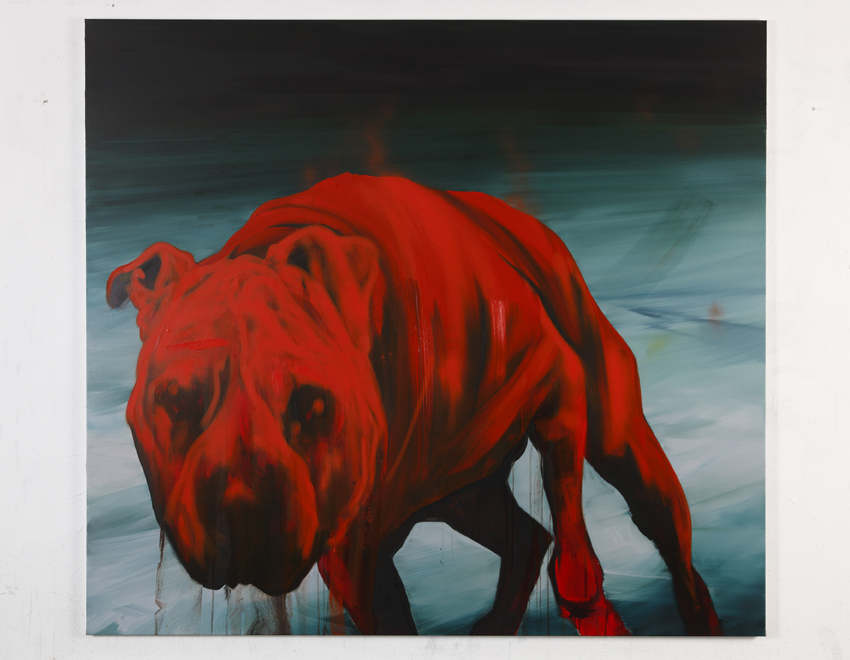 oil on canvas,190x210 cm,2010: (collection Drents museum)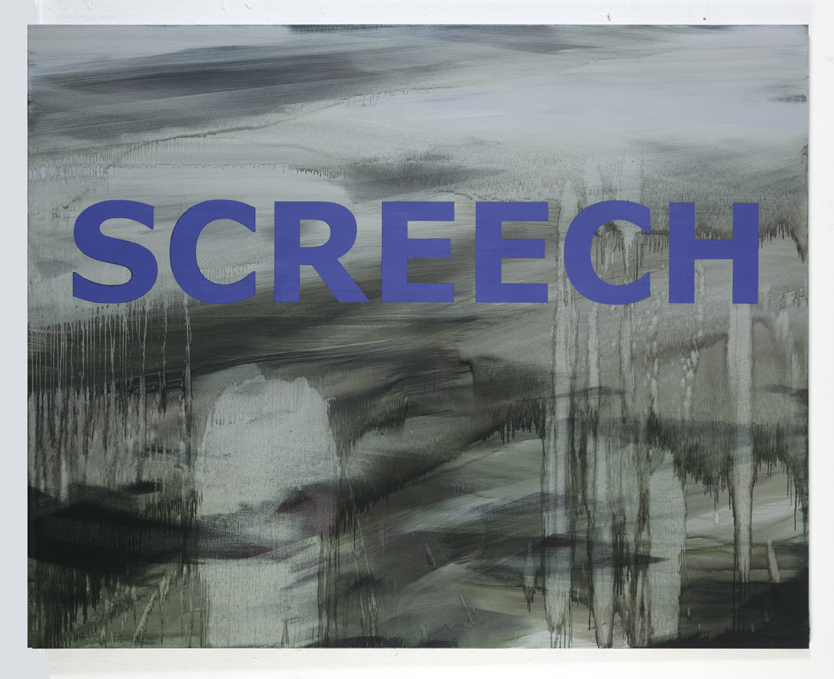 SCREECH,oil,190x240 cm, 2010: 2010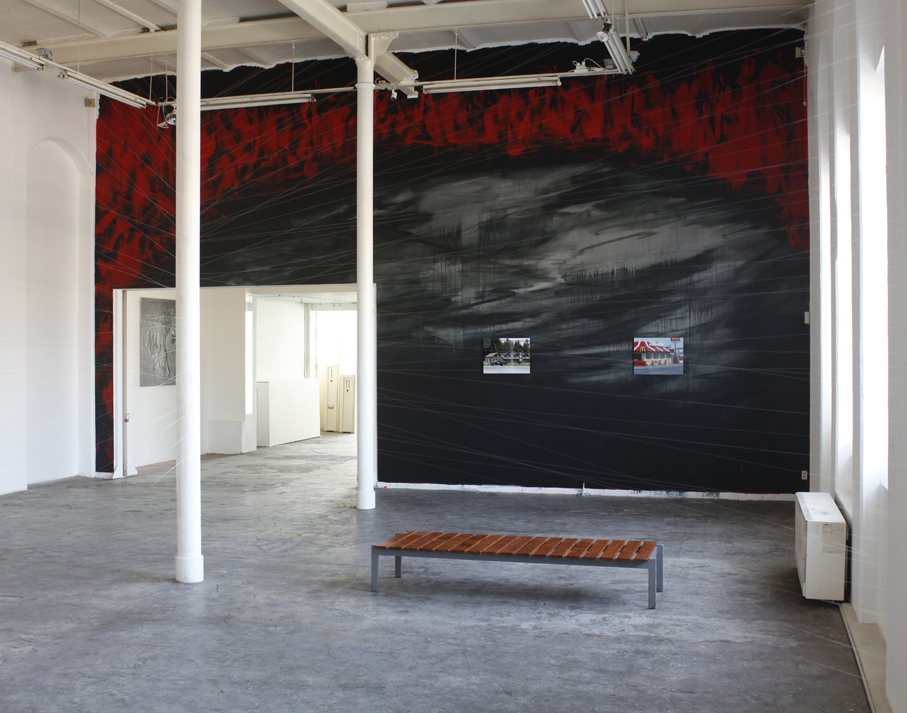 Cacao Fabriek, Helmond, 2010: group show 'Expanding Capacities..'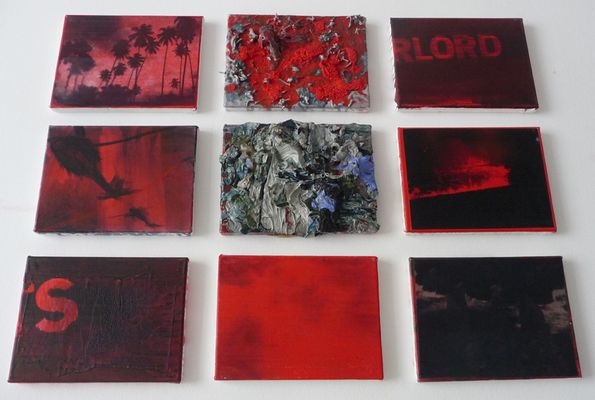 'Friendly Fire': mixed media, 9x18x24, 2010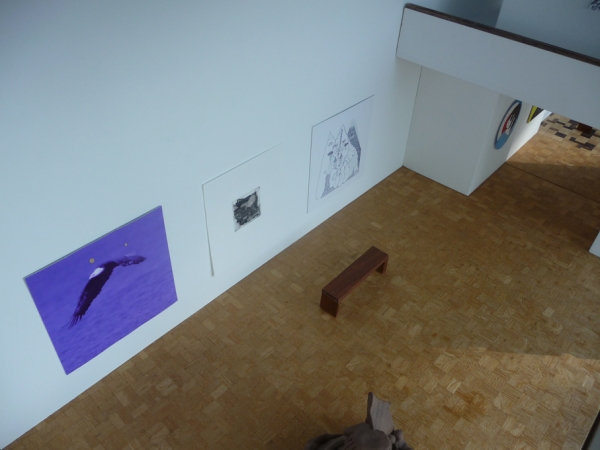 Hudson Museum, 2009, group show: 'Importancy of the Unimportant'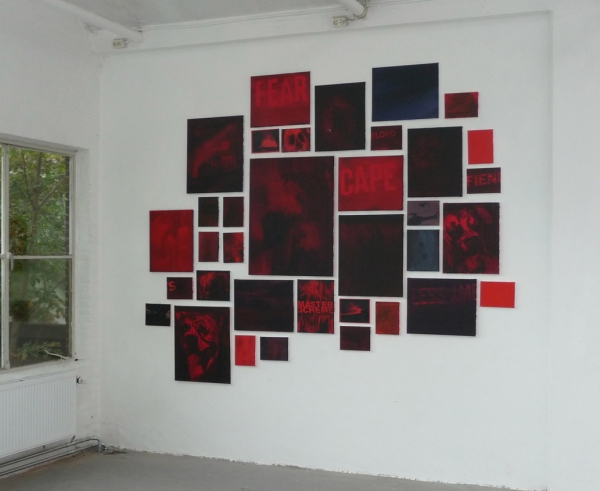 Fabriek Eindhoven, 2009, group show: show curated by Henny Overbeek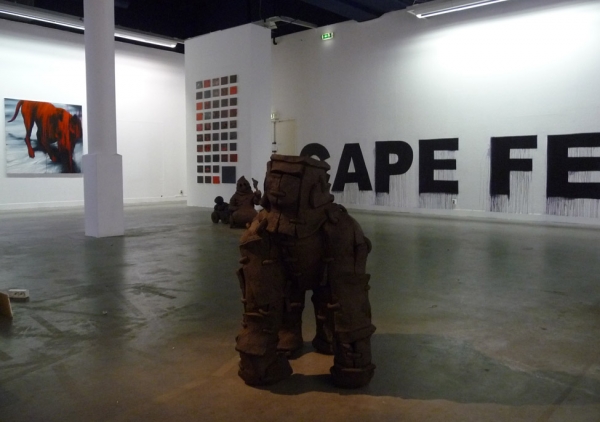 Foto Museum, Rotterdam 2009: Groupshow with a.o Hans van der Ham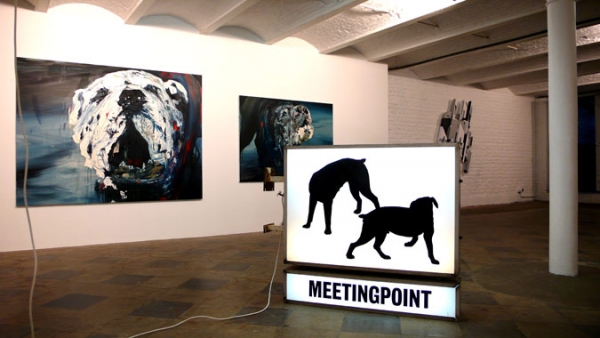 ALICE Gallery, Brussels 2008: with Henny Overbeek/Boris Tellegen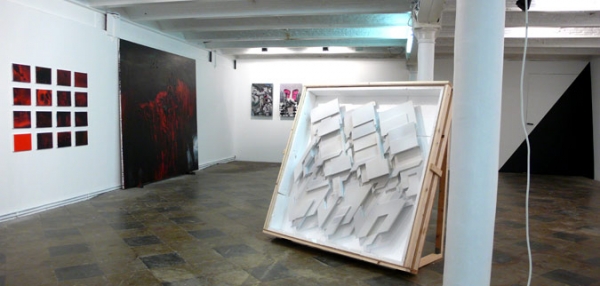 ALICE Gallery, Brussels 2008: with Henny Overbeek/Boris Tellegen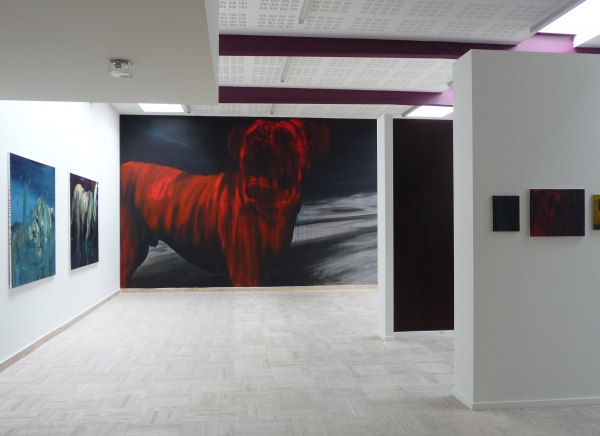 solo exhibition, 2008: Dick de Bruijn Gallery, Middelburg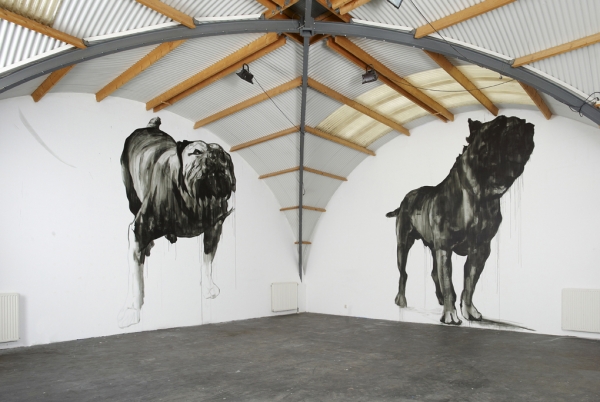 mural, De Overslag, Eindhoven, 2008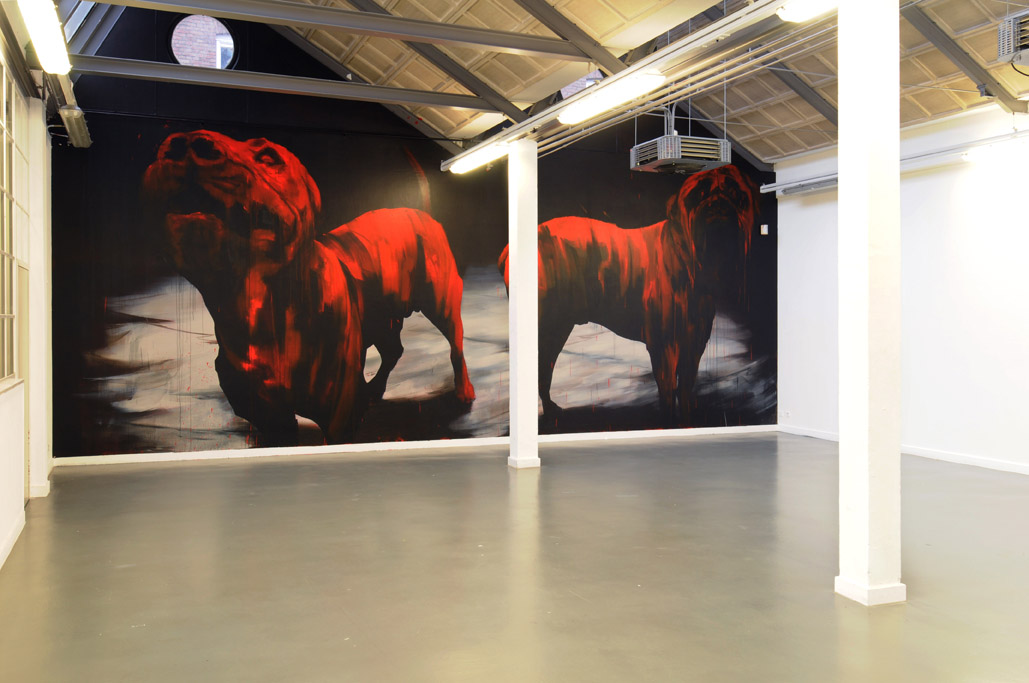 mural, ± 6x10 m, TENT, Rotterdam, : Group Show 'Mooi van Ver' 2007